Quest Bar S'mores - 12 Bars
Item #: QB022
UPC: 888849001231
20% Off w/code DPS10
Out of Stock
Note: Unfortunately, we cannot be responsible for melted bars shipped during summer months.
S'MORES
Satisfy your cravings for the campfire classic taste of chocolate, graham crackers and toasted marshmallows. Sleeping bags optional.
22g Carbs – 14g Fiber – 4g Erythritol = 4g Net Carbs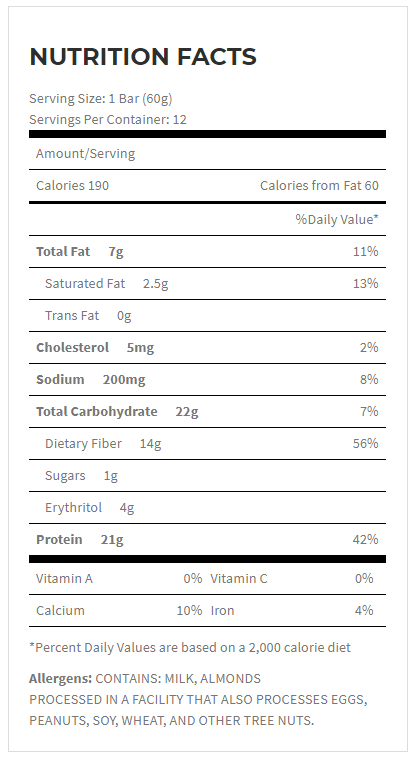 More items you might like
Loading...