Optimum Nutrition Opti-Men Multi Vitamin - 150 Tab
Item #: ON471
UPC: 748927052275
OPTI-MEN
Multi-Vitamin for Active Men
Supports Cellular Energy & Metabolism - B-Vitamins Support the Breakdown and Transport of Nutrients¹
Supports Muscle Health¹
Supports Immunity¹
Multi-Vitamin for Active Men
OPTI-MEN® is more than a multi. It's a NUTRIENT OPTIMIZATION SYSTEM OPTI-MEN® providing 75+ active ingredients in 4 blends specifically designed to support the nutrient needs of active men. Each 3-tablet serving provides free form amino acids, antioxidant vitamins A, C and E, essential minerals and botanical extracts in foundational amounts that can be built on by consuming a healthy, balanced diet.¹
21 Vitamins & Minerals

75 Active Ingredients
275+ mg of B Complex Vitamins per 3-tablet serving
1 Gram of Free-Form Amino Acids per 3-tablet serving
18 Fruit & Vegetable Concentrates
7 Exotic Botanicals & Marine Extracts
Consume 3 tablets with food. Intended for use in healthy adults as part of a healthy, balanced diet and exercise program.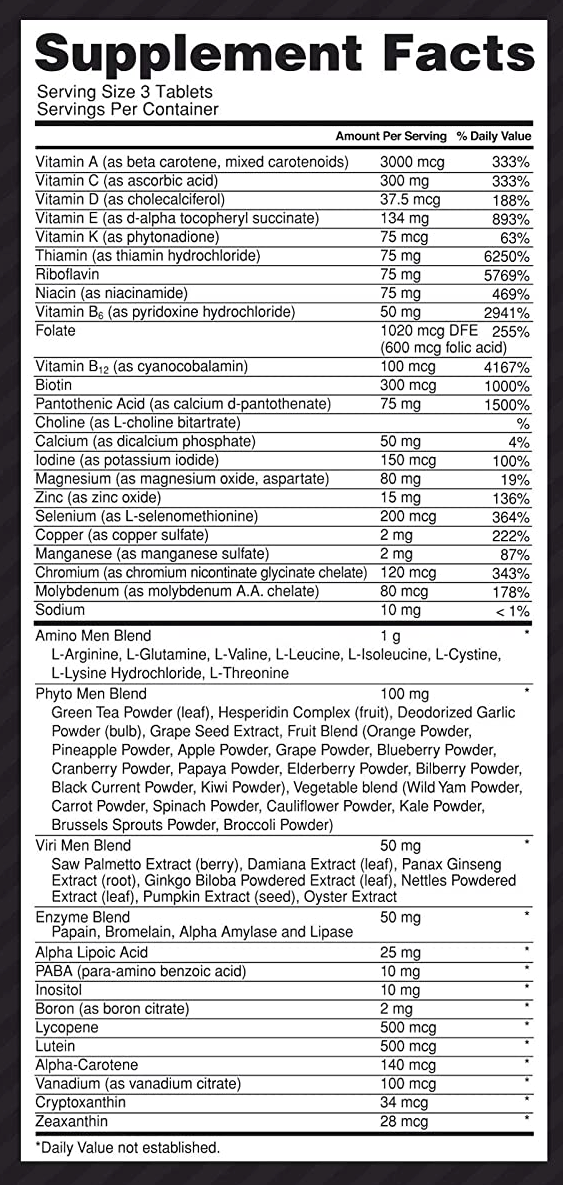 1. These statements have not been evaluated by the food and drug administration. This product is not intended to diagnose, treat, cure or prevent any disease.
More items you might like
Loading...