SNS Serious Nutrition Solutions Citrulline Malate - 300 Grams
Item #: SN091
UPC: 899773000924
Support Endurance, Recovery, & Pumps!
Citrulline Malate has become a staple in many bodybuilders and endurance trainers' regimens for a variety of training and recovery purposes.
Citrulline Malate is commonly used for:
Maximizing Aerobic and Anaerobic Performance*

Supporting Improved Endurance and Recovery*

Enhancing Pumps and Cell Volumization*

Increasing Protein Synthesis which Can Help Lead to Muscle Growth*

Citrulline Malate powder can be used with SNS Agmatine, Arginine E2 Matrix, Creatine Monohydrate powder, Leucine powder, Beta Alanine capsules, Focus XT, or other Serious Nutrition Solutions products for improved, synergistic results.
The Goals of the Serious Nutrition Solutions Baseline Series are simple ones – to provide top quality products at the most cost effective prices, and to provide a straight forward approach to the consumer about what the products are, and what they are used for.
Serious Nutrition Solutions – Baseline Series
Straight Forward, Top Quality, Cost Effective Sports Nutrition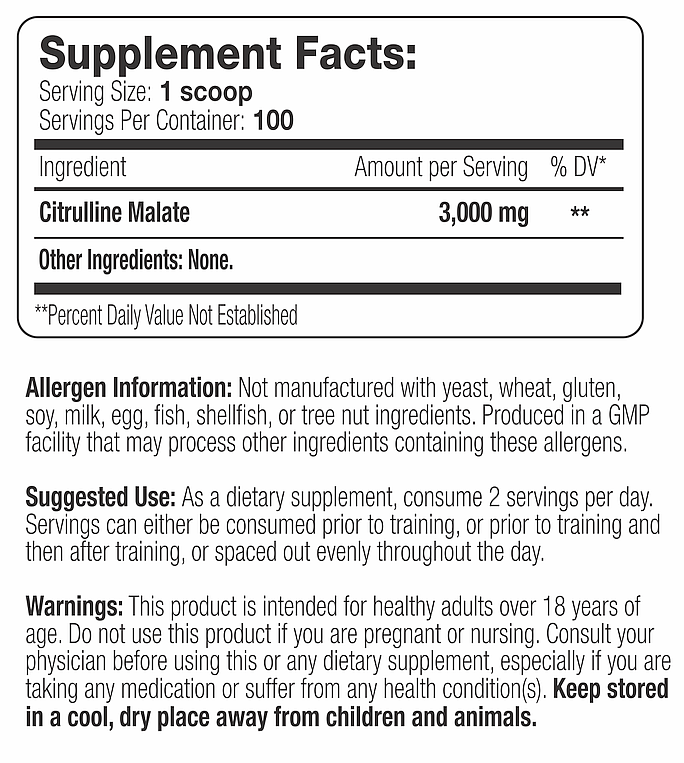 More items you might like
Loading...