ANSI 100% Pure Creatine Monohydrate Micronized - 500 Grams
Item #: AI092
UPC: 689570405660
GLUTEN FREE

MIXES INSTANTLY
ANSI's 100% Pure Micronized Creatine 6000 is a special form of Creatine Monohydrate. Creatine Monohydrate is the #1 supplement of choice by bodybuilders, powerlifters and endurance athletes for enhancing strength, power and size.

DIRECTIONS: As a dietary supplement, mix one 1 scoop of Micronized Creatine 6000 approximately (3grams) with 8oz of water or with your favorite beverage. Take 1 - 2 times per day or as directed by your qualified health consultant.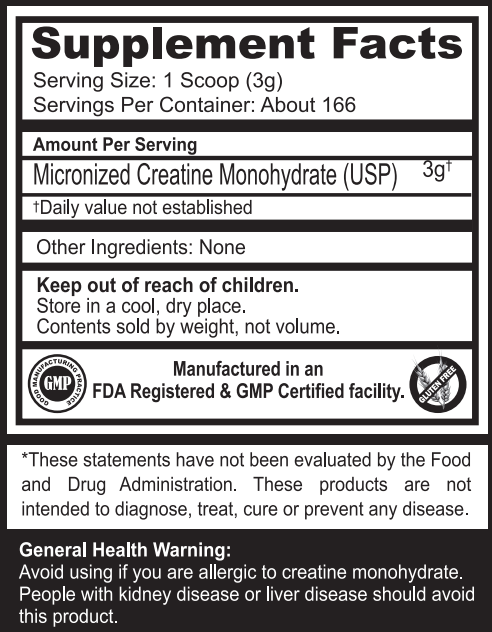 NOTE: When taking 2 scoops on the same day, split dose, take one scoop in the morning and one scoop in the afternoon for best results. Two Scoops equals 6000 mg (6g).
More items you might like
Loading...