Species Nutrition Lipolyze - 90 Cap
Item #: SI032
UPC: 855438005901
-20% Off Special - Discount in cart
DAYTIME FAT BURNER

MITOCHONDRIAL OPTIMIZER**
APPETITE SUPPRESSANT TECHNOLOGY**
CAFFEINE FREE, STIMULANT FREE, GLUTEN FREE

LIPOLYZE contains natural uncoupling agents. These non-stimulant based compounds help the body burn calories without raising heart rate, without elevating blood pressure and without causing central nervous system stimulation. These processes help the body shed unwanted bodyfat.
LIPOLYZE also helps suppress appetite, supports mitochondrial health and increases the body's intracellular fatty acid oxidation efficiency.**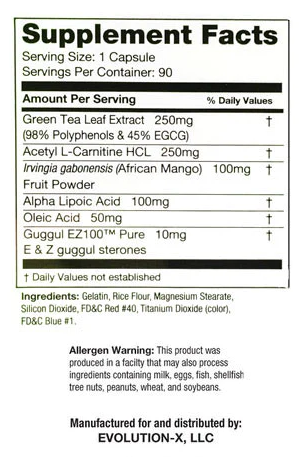 **These statements have not been evaluated by the Food and Drug Administration. This product is not intended to diagnose, treat, cure, or prevent any disease.
More items you might like
Loading...