Beverly International Provosyn Vanilla 15 Servings - 21.7 Oz
Item #: BV043
UPC: 857254000320
20% Off Special Offer
Out of Stock
Old-School Recipe of whole egg, milk, and beef protein.
Popular with hard gainers, Provosyn is an old-school protein formula that delivers new-school results. Its recipe was inspired by Rheo Blair, a nutritional guru of the 1950s and 1960s. Blair created a secret formula consisting of whole egg and milk protein for his elite Hollywood clients who needed to gain lean muscle fast. He also advised that they include beef in their diet and limit their intake of carbs.
Size: 1lb, 5.7oz (About 15 servings)
Benefits:
Weight Gain

Performance

Muscle Building & Preservation
Why people like it
Rich flavor and creamy mouthfeel.

Mixes easily.

Stomach-friendly: Provosyn is easy to digest.

Wholesome, low-carb recipe: Contains 100% whole egg, milk, and beef protein. The ratio of egg to milk protein is 2:1, just as Rheo Blair prescribed.
How do I choose between Provosyn and other Beverly proteins?

Choose Provosyn if you are a hard gainer, or 40 years of age or older and want extra protection from age-associated muscle loss.
Secrets to Success
Hard gainers: Stack Provosyn with Multiple Enzyme Complex and Ultra 40 to maximize your gains.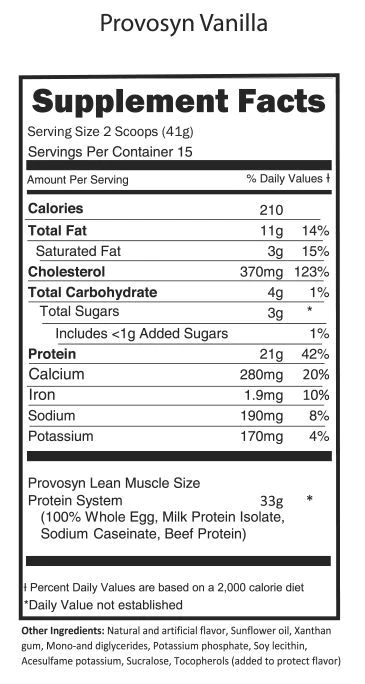 More items you might like
Loading...