MusclePharm Z-PM - 60 Cap (20% Off use code DPS10)
Item #: MH025
UPC: 856737003964
DEMAND MORE OF YOUR BODY.
MusclePharm Z-PM Essentials promotes deeper and more efficient sleep to maximize healing, tissue repair, anabolic hormone production, testosterone levels and muscle growth. It delivers the benefits of precise dosages and Z-Core PM ingredient ratios, and adds the synergistic effects of fenugreek to support natural levels of free testosterone and healthy libido function in women and men.

Product benefits:
Supports Natural Testosterone

Promotes Deep Sleep & Recovery

Supports Healthy Libido Function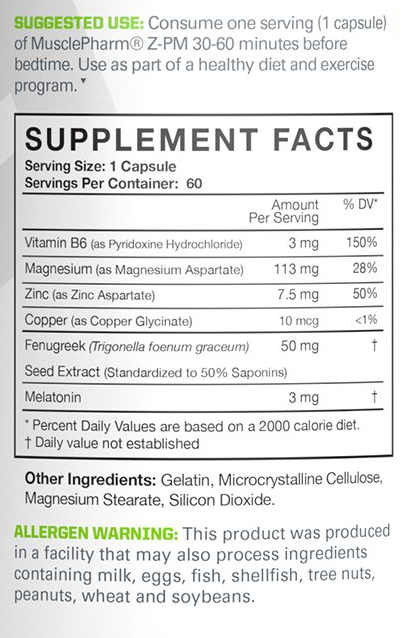 These statements have not been evaluated by the Food and Drug Administration. This product is not intended to diagnose, treat, cure or prevent any disease.
More items you might like
Loading...