Met-Rx Protein Plus Powder Vanilla - 2 Lb
Item #: MET66
UPC: 786560009584
The renowned MET-Rx protein formulation consists of METAMYOSYN, which combines premium whey protein isolates and casein proteins, plus L-Glutamine and naturally occurring Branched Chain Amino Acids from protein - Isoleucine, Leucine and Valine. Whey is a fast-acting protein while casein is slow-acting, which results in a more prolonged absorption rate to extend the delivery of amino acids to muscles. Milk protein is a natural source of whey and casein. MET-Rx Protein Plus gives you a firm nutritional basis to help build lean muscle in a low-fat, great tasting formula.

43g Protein*
Greater than 5:1 Protein to Carbs ratio
Over 4g BCAAs from protein
0g Trans Fat
Aspartame Free
Gluten Free
*per two scoops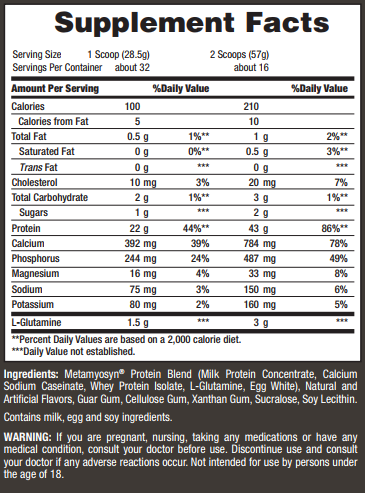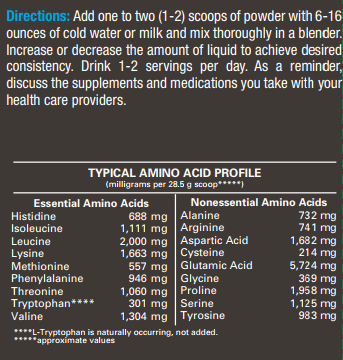 More items you might like
Loading...