JNX Sports The Ripper! Pineapple Shred - 30 Servings
Item #: CX022
UPC: 799439644854
30% Off w/code DPS10
Out of Stock
GET RIPPED!
With more than a million bottles sold worldwide, The Ripper!® is one of the most effective and fast acting fat burners on the market today.*
A full strength, fast acting formula, The Ripper! contains a concentrated blend of ingredients specifically designed to burn fat and help control food cravings.*
Get clean, intense energy with enhanced mental focus throughout the day. All without the jitters often associated with other weight loss products.
The Ripper! kicks like a bull and hits like a bolt of lightning. Experience The Ripper! This is fat burning you can feel!*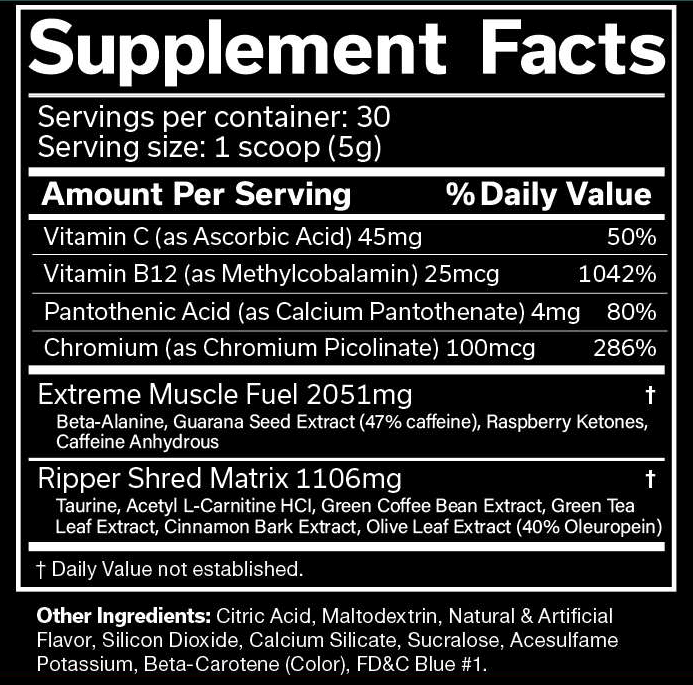 These statements have not been evaluated by the Food and Drug Administration. This product is not intended to diagnose, treat, cure or prevent any disease.
For best results supplements should be taken as directed over time, at maximum dosage in conjunction with a healthy diet and regular exercise program. Results may vary.