Met-Rx Original Meal Replacement Vanilla - 40 Pack
Item #: ME703
UPC: 786560187053
20% Off +5-10% Off Special Offer
PRODUCT HIGHLIGHTS

MET-Rx "ORIGINAL" MEAL REPLACEMENT revolutionized sports nutrition with the METAMYOSYN Protein Blend! The "Original" MET-Rx Protein Meal Replacement nutrition shake, is back and better than ever with an upgraded formula that is free of aspartame and hydrogenated fats while still featuring the exclusive METAMYOSYN Protein Blend.
COMPLETE PROTEIN BLEND TO SUPPORT LEAN MUSCLE*
Originally developed by a physician, METAMYOSYN protein is based on metabolic research to help support lean muscle mass.*
METAMYOSYN combines Milk Protein with slow-acting casein, plus L-Glutamine. Milk Protein is a natural source of whey and casein, for fast and slow digesting properties, and each protein source within METAMYOSYN provides naturally occurring Branched Chain Amino Acids - Isoleucine, Leucine and Valine. The precise combination of proteins in METAMYOSYN offers a sustained release of amino acids and provides your body with a highly bioavailable fuel that helps support lean muscle mass and strength.*
35 grams of protein featuring METAMYOSYN

3g L-Glutamine

Over 6g BCAAs from protein

25 vitamins and minerals

Low fat

Aspartame free

Gluten free

Naturally and artificially flavored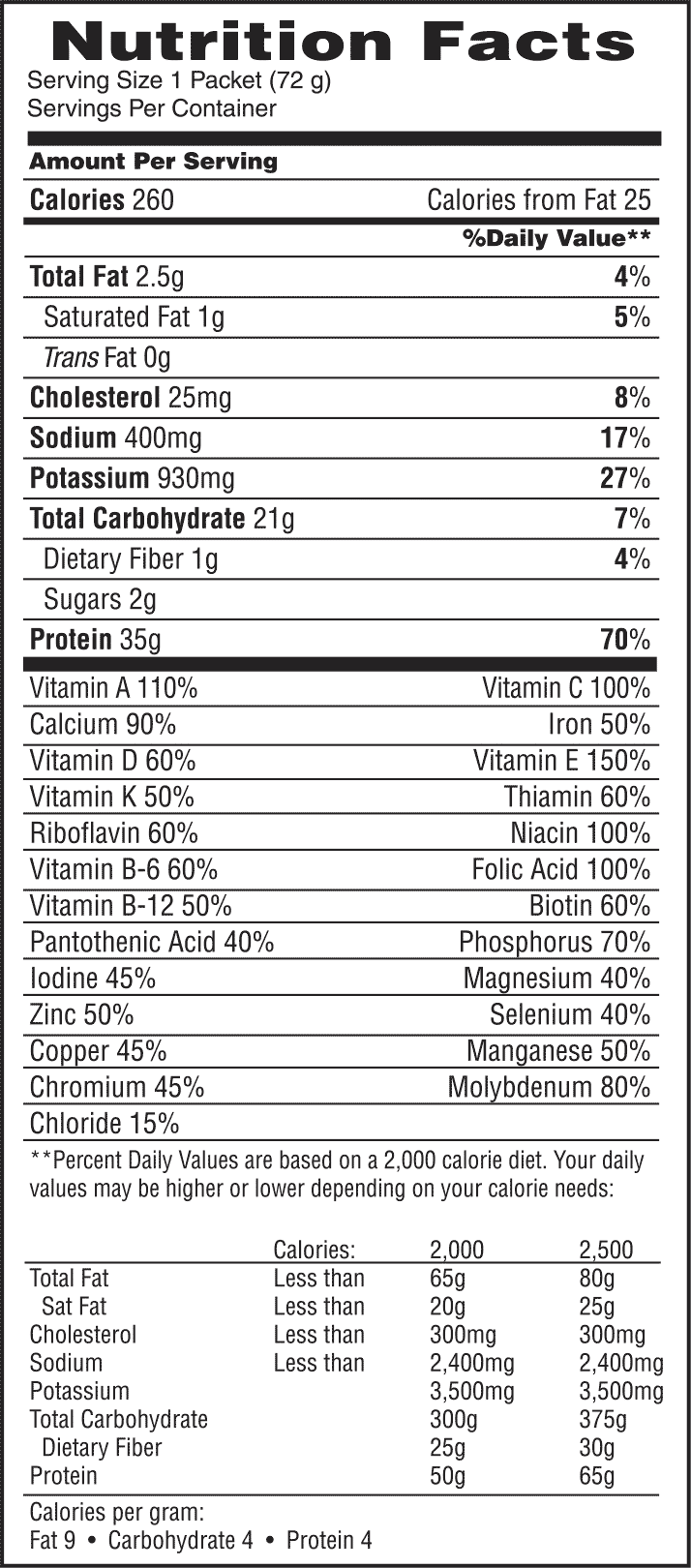 *These statements have not been evaluated by the Food and Drug Administration.
These products are not intended to diagnose, treat, cure or prevent any disease.
Use in conjunction with an intense daily exercise program and a balanced diet including an adequate caloric intake.
Always consult your doctor before beginning this or any training or diet/supplement program.
More items you might like
Loading...