Built Bar Salted Caramel - 12 Bars
Item #: BBR42
UPC: 840229302581
20% Off w/code DPS10
Note: Unfortunately, we cannot be responsible for melted bars shipped during summer months.
Salted Caramel Chocolate
Have you ever tasted luxury? Salted Caramel is truly the taste of luxury in every bite. You'll enjoy delicious caramel, with just a dash of salt. And it's all covered in 100% real dark chocolate. Treat yourself to something special. You are worth it.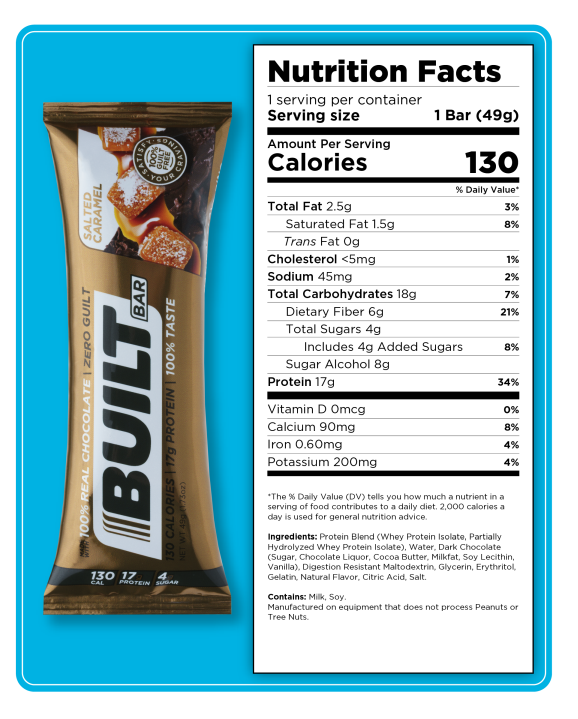 More items you might like
Loading...