VOOZ Hydration Sensation 16oz Blue Razz - 12 Cans
Item #: PD590
20% Off w/code DPS10
Out of Stock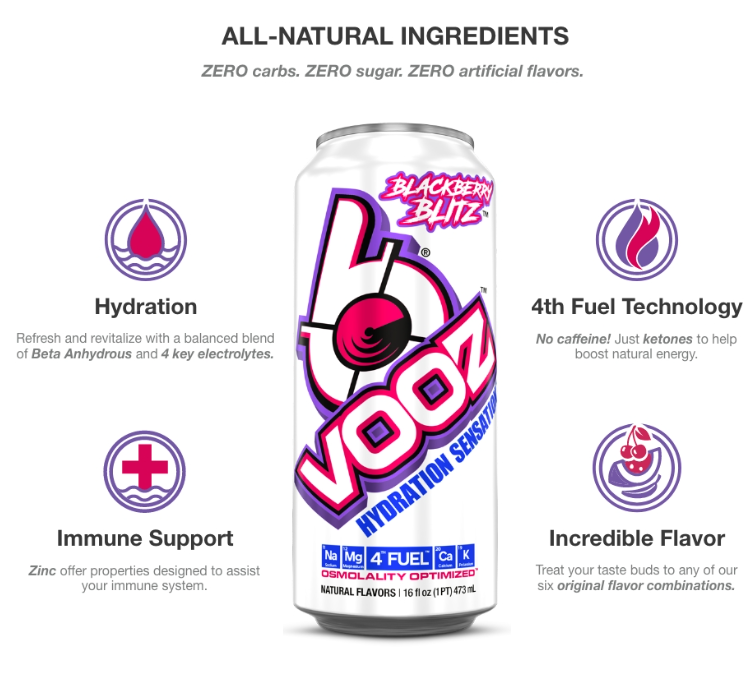 Shock your taste buds with a delicious spark plug of flavor in every sip of VOOZ. Choose the refreshing sensation of today's leading source in sports hydration!

Experience the sensation of VOOZ, the industry standard in sports hydration. Treat your thirst to a refreshing solution fused with electrolytes and ketones!
Powered by zinc and other immune-boosting properties, VOOZ helps you replenish and rehydrate at any moment of your day.