InnovaPharm Enduralean Pink Lemonade - 84 Servings
Item #: INV36
UPC: 691054772274
Free Shipping w/$50 Innovapharm order -Excluded from coupons
In hardcore gyms worldwide, there are a few myths that stand the test of time…
One that is always at the helm is of that one lifter that was simply so shredded, it didn't make sense.
Sure – genetics play a major role in physique, but so does dedication to your nutrition, training, and supplementation plan. Take a look at the lifters at the base of these myths and you will see one common trait – it's dedication to the plan.
Set the plan and then stack the odds in your favor with the multifaceted fat loss aid known as ENDURALEAN. ENDURALEAN is an endurance enhancing pre-exercise fat burner!
84 FULLY LOADED SCOOPS
POWDER > PILLS FOR CUSTOMIZABLE DOSING
METABOLISM SUPPORT*
TARGET STUBBORN AREAS
BOOST ENDURANCE*
UNTOUCHABLE WORKOUT PERFORMANCE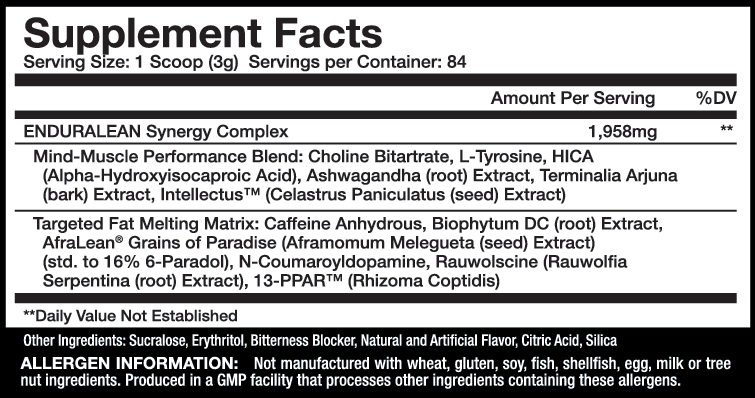 More items you might like
Loading...