Chike Nutrition High Protein Coffee Chocolate Peanut Butter - 12 Single Serv Packets
Item #: CK024
UPC: 185689000401
20% Off + Buy 2 Chike get Extra 10% Off
Single servings of our High Protein Iced Coffees are perfect for travel, taking to the office, and also serve as a great way to test flavors that you'd like to try!
Nutritional solutions that make building and sticking to healthier habits easy. Chike Nutrition products give you the POWER to TRANSFORM.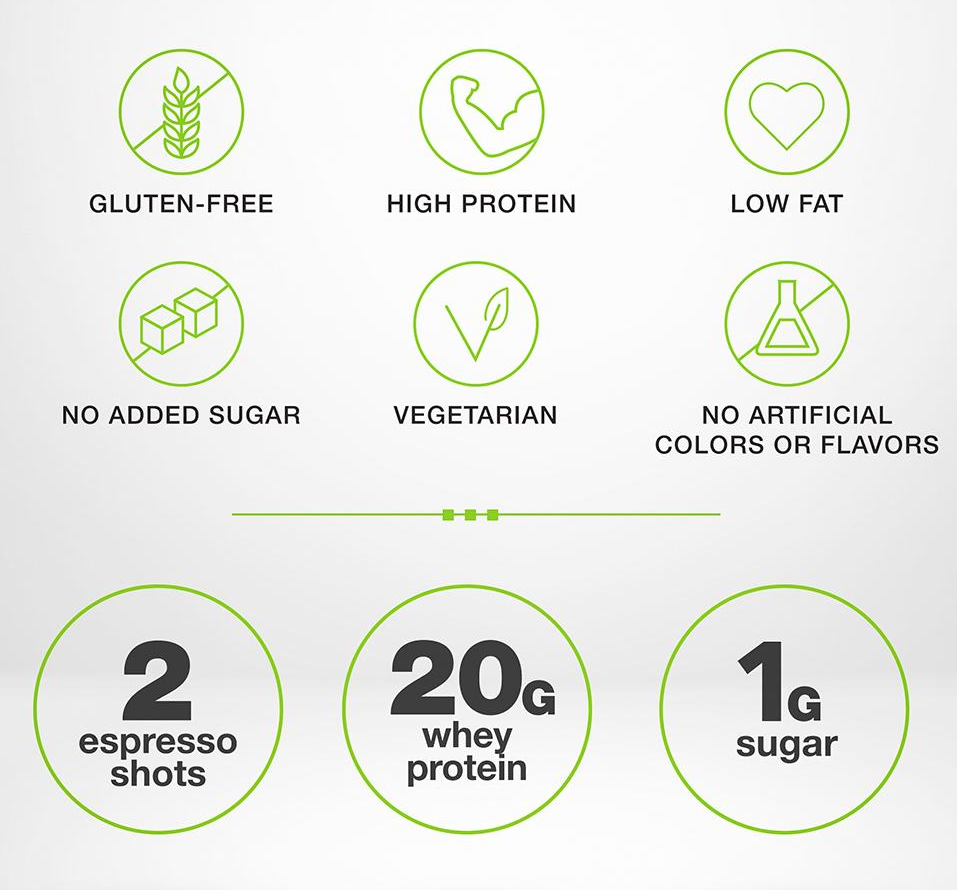 Frequently Asked Questions (FAQ)
Is this coffee flavored protein, or does it actually have coffee in it?
Our high protein coffee is made with espresso and whey protein isolate. Every serving has 2 shots of real, tasty espresso.
How does your coffee protein taste?
We think it's awesome. Because it has real coffee in it, it tastes like real iced coffee. We taste test every batch for consistency, and as a company focus on making every flavor we have taste amazing. If you don't like it for some reason, we stand by our products with a 100% money back guarantee.
I absolutely love Chike. Can I be a brand ambassador?
We'd love to hear from you. Just fill out our brand ambassador application and we will get right back to you. You don't need 3 million followers, but you do need to be a genuine, authentic person who cares about our brand as much as we do.
Where are you located?
We are located in Abilene, Texas. We're proud to be one of Abilene's largest private employers, and to have created a quality working environment and quality jobs right here at home.
Who manufactures Chike products?
We found early on in our company's history, that we needed to bring manufacturing in house in order to ensure the quality and consistency that we demanded in our products. All Chike products are made in our own facility, under our watchful eyes. We own and operate a cGMP certified, and a FDA inspected facility. Every batch is taste tested, and lab tested for purity and safety.
Where did the name Chike come from?
The word "Chike" comes from an African tribal language, and
means "strength" and "power". Fun-fact: if you turn our logo on its side, it becomes a power button!
Label below is for Peanut butter. Other flavors may vary slightly.