Chike Nutrition High Protein Coffee Mocha Mint Iced Coffee - 14 Servings
Item #: CK020
UPC: 185689000258
20% Off + Buy 2 Chike get Extra 10% Off
Out of Stock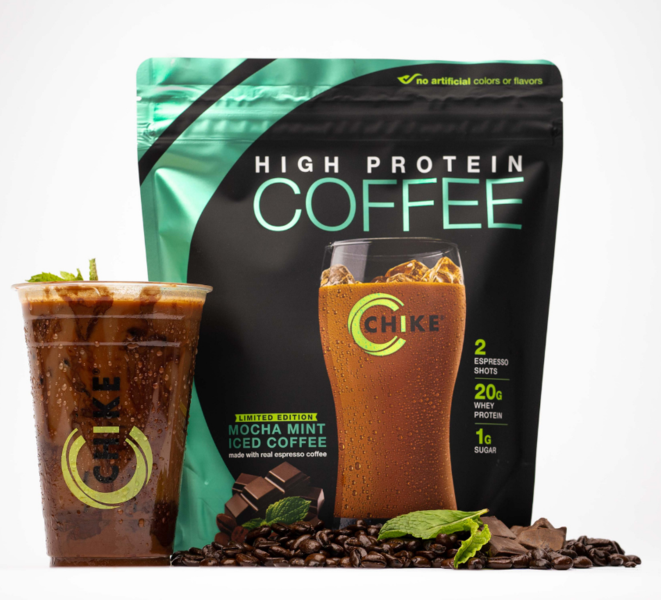 Our Protein Iced Coffee supplies of 2 shots of real espresso coffee and 20g of non-GMO whey protein to empower your potential. We exist to make the healthy decision the easy decision; each serving has only 1 gram of sugar without compromising on the delectable taste you expect from a coffeehouse favorite.
COFFEE + PROTEIN = MINT TO BE
Maybe our most balanced flavor - a true chocolate mint reminding you of that cookie in a silver sleeve or a chocolate mint you grab on the way out of the buffet.
FLAVOR PROFILE
• The smell of smooth mint hits first as you take the first sip
• Sweet chocolate notes up front with mint to balance
• Mid-level sweetness with a clean finish
PREPARATION AND USE
Here are the steps to make your perfect Chike!
1. Grab your favorite shaker and add 10 oz. of water (or milk!)
2. Add 2 scoops of your favorite Chike
3. Shake and enjoy!
Pro-tip: Pour over ice for the best overall flavor!