InnovaPharm - Nuvital Super Spinach Lemon Iced Tea - 30 Servings
Item #: INV32
UPC: 636946251017
Free Shipping w/$50 Innovapharm order -Excluded from coupons
Out of Stock
Super Spinach contains a NON-GMO Red Spinach Extract that contains up to 4 times the amount of natural nitrate as compared to beet root and has been shown to enhance Nitric Oxide levels in the body, in turn promoting cardiovascular health and supporting the function of the body's vital organs.
Nature's #1 Nitric Oxide Activator!
4x More Potent than Beet Root
Clinically Proven Nitric Oxide Enhancer
Promotes Healthy Circulation & Blood Pressure
Supports Cardiovascular Health
Natural Energy & Stamina
Phytonutrient Loaded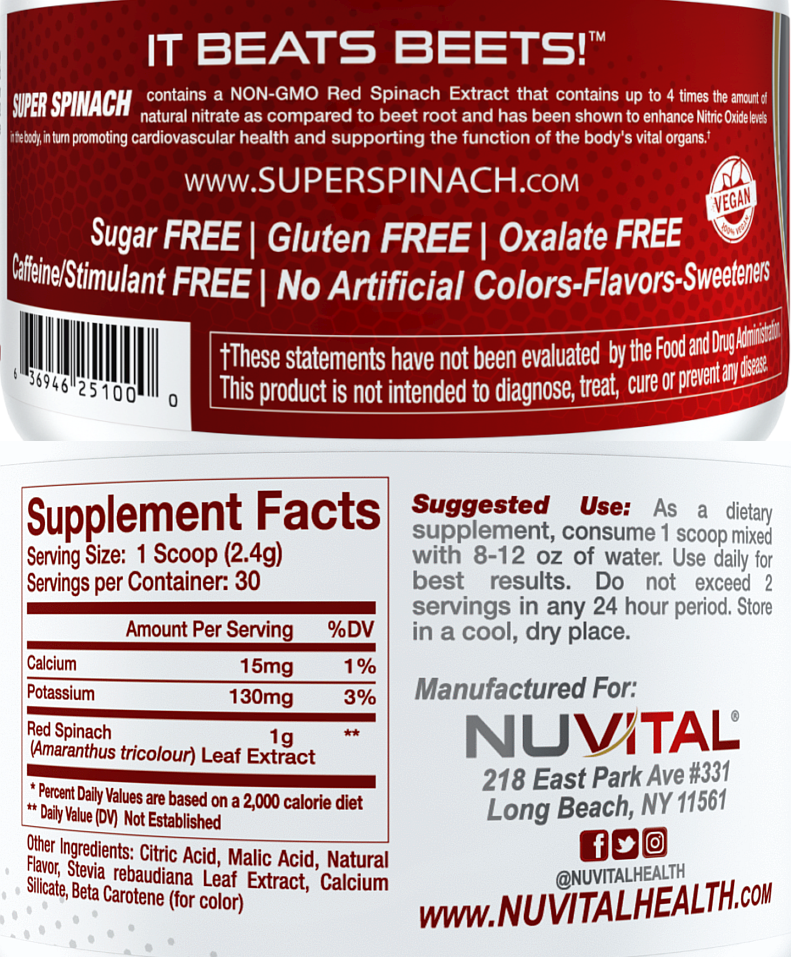 †These statements have not been evaluated by the Food and Drug Administration. This product is not intended to diagnose, treat, cure, or prevent any disease.