ONE Bar S'Mores - 12 Bars
Item #: IS307
UPC: 788434103985
20% Off w/code DPS10
Note: Unfortunately, we cannot be responsible for melted bars shipped during summer months.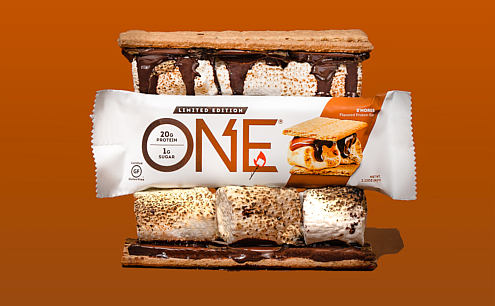 20G PROTEIN. 1G SUGAR.
FIRE IT UP.
Love the taste of s'mores but can't vent the smoke? Well here's something to fire you up: ONE™ Limited Edition S'mores packs all the flavor of marshmallows, chocolate and graham crackers into one bar, along with 20 grams of protein and just 1 gram of sugar. It's all the sweet, tasty memories of camping, nay, glamping, that's ready to go for breakfast, at the gym, in the office or even just curled up on the couch after dark. Now, who's got a ghost story?