Primeval Labs ISOLIT Whey Protein Isolate Cookies N' Cream - 30 Servings
Item #: PL299
UPC: 685757267328
35% Off w/code DPS10
Out of Stock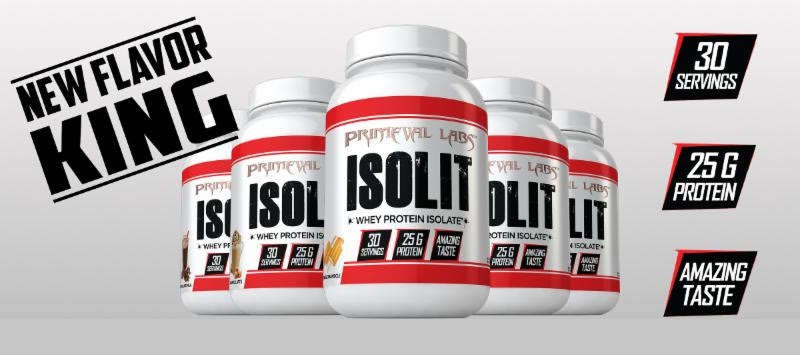 Introducing Primeval Labs Whey Protein Isolate, ISOLIT!
Each Serving contains 25 Grams of Protein, with the greatest tasting flavors you've ever experienced!
Primeval is changing the industry with this ultra-premium Protein using the highest quality sources, as well as a tasting experience never heard of in the supplement world. Not only will you taste the superior taste, but you will experience the difference from your results!
ISOLIT is a easily digestible pure whey isolate that contains DigeSEB Plus a 100% pure, Triple Cold-Filtered processed whey protein isolate (4x smaller than micro filtered!), giving you a protein with the highest level of absorption and bioavailability!
The Cold-Filtration process is a procedure of separating the proteins through the use of micro-filtering the mass all while using a cold or "chilled" process (environment). These filters allow the protein to be removed from the unwanted fat, lactose, and the like. Cold-Filtration Isolate is virtually fat free and lactose free.
Whey Protein Isolate Cold-Filtration is very high in bioactive whey protein fractions, and formulated specifically to work synergistic with other Primeval products, for ideal recovery, and muscle tissue repair after periods of moderate or intense training.
If your goal is gains in muscle size and strength, then ISOLIT will be your perfect workout partner.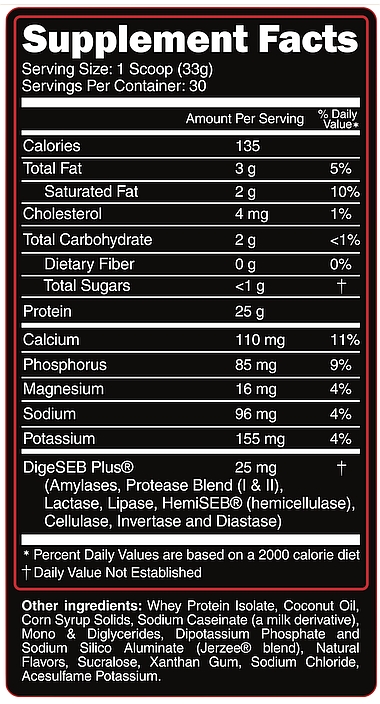 Statements on this website have not been evaluated by the Food and Drug Administration. Products are not intended to diagnose, treat, cure, or prevent any disease.