MyoBlox Loco 7.0 Lime Sherbet - 25 Servings
Item #: MY146
UPC: 850001912419
20% Off w/code DPS10
Out of Stock
NEW! LOCO 7.0 PRE-WORKOUT (25 FULL SERVINGS)
We thought it was time to shift our pre-workout formula to a single 1 scoop max dose!
LOCO is our all-in-one pre workout supplement that packs a strong punch with 400mg of natural caffeine per scoop! Experience elevated energy, focus, intensity and skin splitting muscle pumps! We made sure we had sourced quality ingredients each in their respected doses of psychoactives, nootropics and muscle primers that will launch your workouts to the next level every time you hit the gym.
Don't waste money on crap that doesn't do crap, GO FKN LOCO. USE ONLY 1 SCOOP!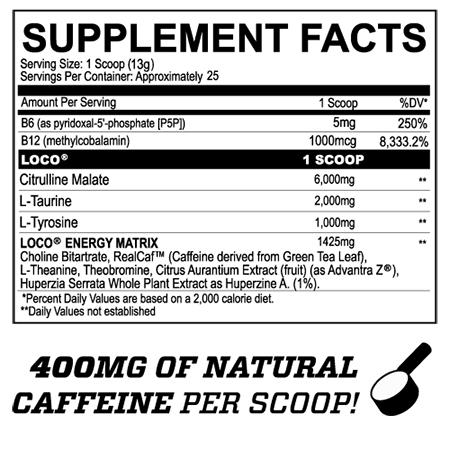 †These Statements Have Not Been Evaluated By The FDA. This Product Is Not Intended To Diagnose, Treat, Cure, Or Prevent Disease. †Exercise And Proper Diet Are Necessary To Maintain Results. †Results Are Not Guaranteed And Vary Depending Upon Starting Point, Goals, And Effort. †Must Be 18 Years Or Older To Purchase.