Core Nutritionals ZONE Arnold Palmer - 20 Servings
Item #: CU287
UPC: 672975315559
-20% Off in cart Special
Out of Stock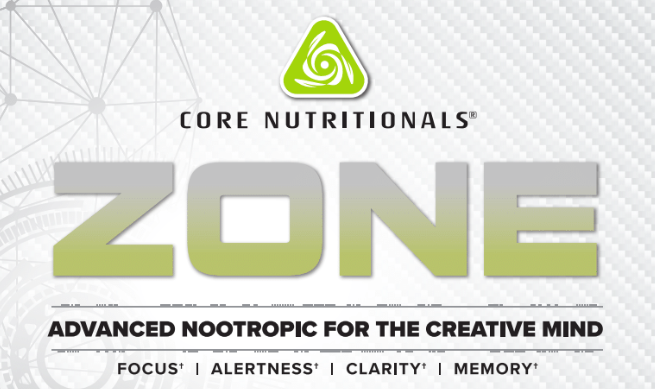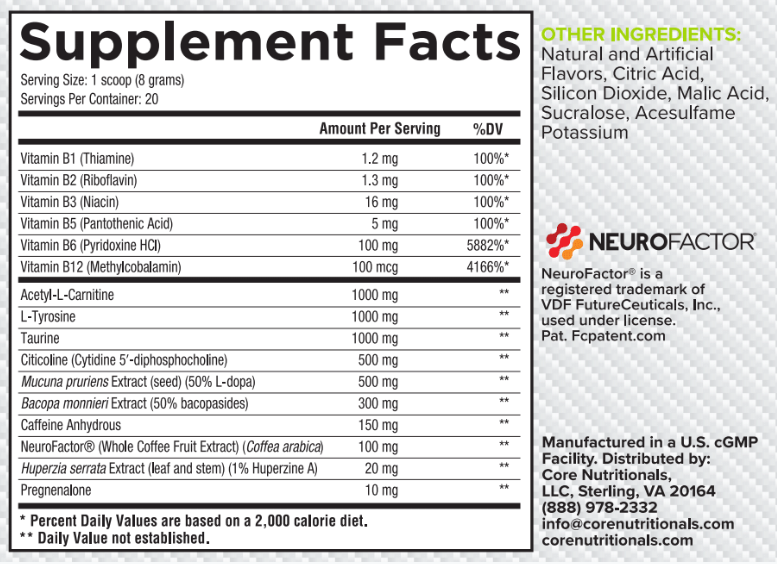 OTHER INGREDIENTS (Arnold Palmer): Natural and Artificial Flavors, Citric Acid, Silicon Dioxide, Sucralose, Acesulfame Potassium.
OTHER INGREDIENTS (Sour Candy): Natural and Artificial Flavors, Citric Acid, Silicon Dioxide, Malic Acid, Sucralose, Acesulfame Potassium
NeuroFactor is a registered trademark of VDF FutureCeuticals, Inc., used under license.
Core ZONE is the ultimate dietary supplement for brain health and mental acuity. †
WARNING: Do not use if pregnant, nursing, or under the age of 18. Consult your healthcare provider before using this product, especially if you are taking any prescription medication, over the counter medication, dietary supplement product, or if you have any pre-existing medical condition. Immediately discontinue use and consult your health are professional if you experience any adverse reactions. Do not exceed recommended serving. This product contains approximately 150 mg of caffeine per serving, and may not be appropriate for stimulant-sensitive individuals. Do not use in combination with caffeine or any other stimulants, including but not limited to, coffee, tea, soda, and other dietary supplements or medications. Do not use under extreme conditions of heat, sleep deprivation, extreme cardiovascular exertion or dehydration. Do not combine with alcohol. Do not use if safety seal is broken or missing. Keep out of reach of children.
DIRECTIONS: Mix 1 scoop with 8-12 ounces of water.
FDA Warning
†These statements have not been evaluated by the Food and Drug Administration. This product is not intended to diagnose, treat, cure, or prevent any disease.
More items you might like
Loading...