Phase One Nutrition Pump Phase Fruit Punch - 25 Servings
Item #: PON15
UPC: 012436806514
20% Off w/code DPS10
Out of Stock
Phase One Nutrition – PUMP-PHASE is a fully dosed product to maximize blood flow which may leave you with a pump you can SEE and FEEL. With a robust profile PUMP-PHASE may not only increase pumps but may also increase muscular endurance and mental focus.
PUMP-PHASE Highlights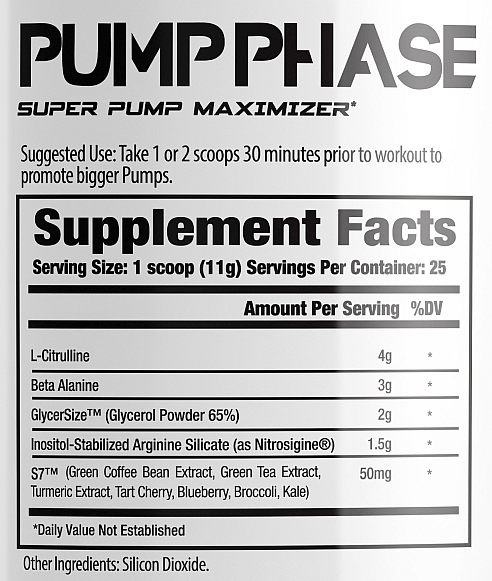 More items you might like
Loading...