Glaxon Super Greens Lemon Iced Tea - 30 Servings
Item #: GN010
UPC: 850027534725
-20% Off Special - Discount in cart
GLAXON SUPER GREENS BENEFITS:
Fight Free Radicals
Decrease Inflammation
Increase Muscular Performance
Improve Blood Flow
Elevate Endurance
Enhance Cognition
Boost Immunity
Support Blood Alkalinity
THE BEST TASTING GREENS PRODUCT IN THE GALAXY
Just one sip and you'll understand why Glaxon Super Greens is unlike any other greens product on the market. These greens are amazing! Such a delicious and healthy daily supplement. Simply stated, the taste and profile are out of this world.
Glaxon Super Greens is loaded with powerful antioxidants to fight free radicals, can help decrease inflammation in the body, increase workout performance, enhance cognition, help keep your bowel movements regular, and boost the ever-important immune system.
The fact is, most people don't eat a wide variety of fruits, vegetables, and healthy fungi in their diet, nor in high enough quantities to yield any sort of benefits. Therefore, many are deficient in crucial micronutrients that not only help keep you healthy but that also aid in boosting mental and physical performance – both inside the gym and out.
What has been problematic up until the release of Glaxon Super Greens is that no one could choke down the disgusting greens products available on the market. Many of them are comparable to the taste of a dirty, sweaty sock combined with a handful of dirt. Therefore, Glaxon searched high and low to source the highest quality ingredients and utilized a specialized flavoring system to achieve a greens product you'll actually look forward to drinking.
Glaxon Super Greens is available in three refreshing and mouth-watering flavors – Lemon Iced Tea, Orchard Iced Tea, and BurstBerry Iced Tea.
Who Can Benefit from This Super Food Formula?
We are happy to say and provide you with a product that just about everyone out there can benefit from thanks to the precise formula found in Glaxon Super Greens. You don't need to fit into a particular criterion in order to use this product. Super Greens is a potent superfood formula that has many health benefits.
With such a product, you can easily fit it into your day by consuming it at a time that is convenient for you. Add it to your breakfast protein smoothie, drink it in the afternoon as a refreshing and healthy beverage, or simply include it with your pre-, intra-, or post-workout nutrition regimen.
If you're the type of person who turns green just thinking about a plate full of vegetables, berries, and fungi, Glaxon Super Greens is the perfect solution to fill in any gaps with your micronutrients.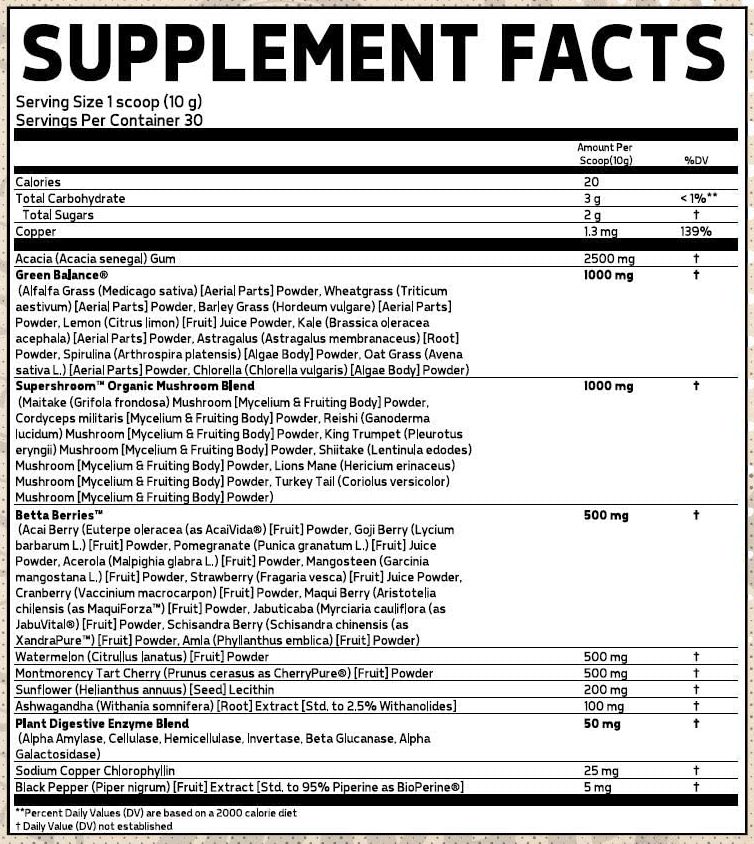 More items you might like
Loading...