Outbreak Nutrition Antidote Molotov Margarita - 60 Servings
Item #: OBN26
UPC: 850000901322
Outbreak Antidote is the ultimate recovery formula for post-apocalyptic survivors that are pushing their bodies to the limits. The Antidote formula was designed to encourage advanced recovery through increased muscular protein uptake and rapid glycogen replenishment. A full dosage of branched-chain amino acids and essential amino acids are utilized for rapid replenishment of protein into muscles. As if that wasn't enough, easily digested and fast acting carbohydrates combine with the full clinical dosage of ActiGin® for clinically proven facilitation of advanced glycogen replenishment. This cutting edge product has also been shown to lower inflammation, increase V02 max, and decrease muscle damage after training. When your body aches from a brutal session, Antidote provides the cure. This is not just a sports supplement; this is a supplement for survival.
See more below.
Branch-chain Amino Acids 5g
The three branch-chain amino acids are L-Leucine, L-Isoleucine, and L-Valine. All three have important roles within the body. They are all essential amino acids, meaning that the body cannot create them naturally. Therefore we must consume them through food or supplements. BCAAs play an integral part in muscle building and muscle recovery after intensive exercise and are most beneficial during and directly after training.
Essential Amino Acids 1g
Essential amino acids are not created by the body; they must be consumed via food or supplements. If essential amino acids are missing, then muscle recovery slows. Antidote contains the most vital essential amino acids required for your body to work at peak levels and recover quickly.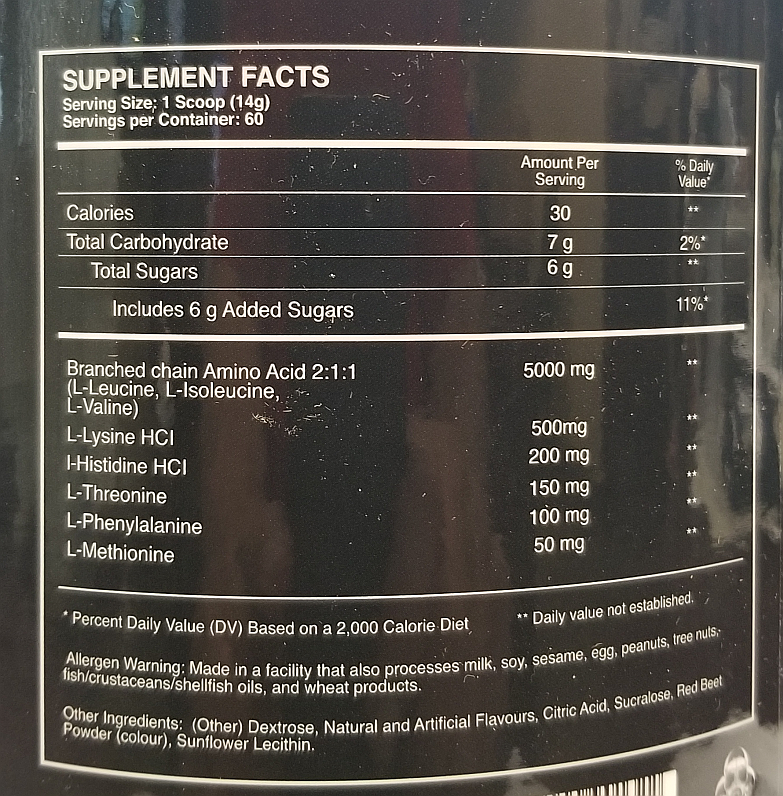 More items you might like
Loading...