GCode Nutrition FEAST Complete Protein Meal - Slammin' Strawberry Milkshake - 20 Servings
Item #: GCN21
UPC: 855816007275
20% Off Special Offer
Out of Stock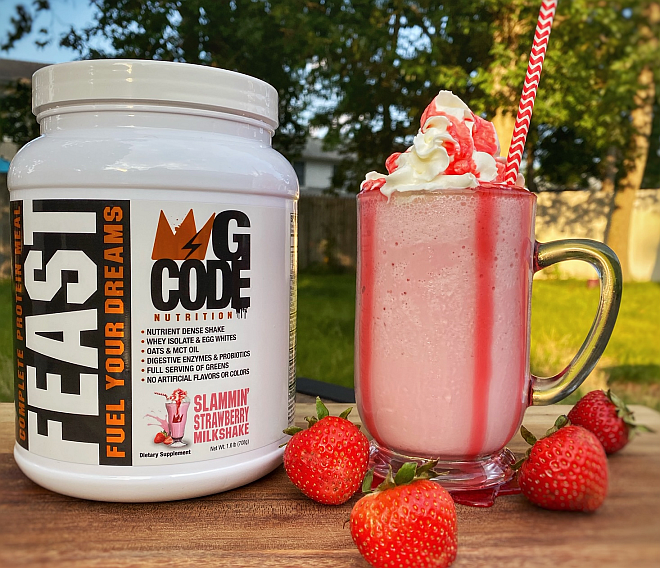 FEAST YOUR EYES ON THIS

The most nutrient dense protein product on the planet. Period. The most bioavailable sources of protein--fortified like none other by the best macro- and micronutrient ingredients known to man. Versatile in audience and application -perfect for lifters and competitive athletes of all disciplines and backgrounds. Ideal for breakfast, before bed, postworkout, in between meals or as a meal replacement. Blended with your favorite fixins or beyond delicious in your shaker cup with water alone, behold the future of the protein shake. Created for real people in the real world, who demand more from themselves and their nutrition, we proudly provide FEAST from GCode Nutrition. Fuel your dreams. 20 Servings.
Whey Protein Isolate and Egg Whites

Oats and MCT Oil

Full Serving of Greens

Digestive Enzymes and Probiotics

No Artificial Flavors or Colors

Zero Sugar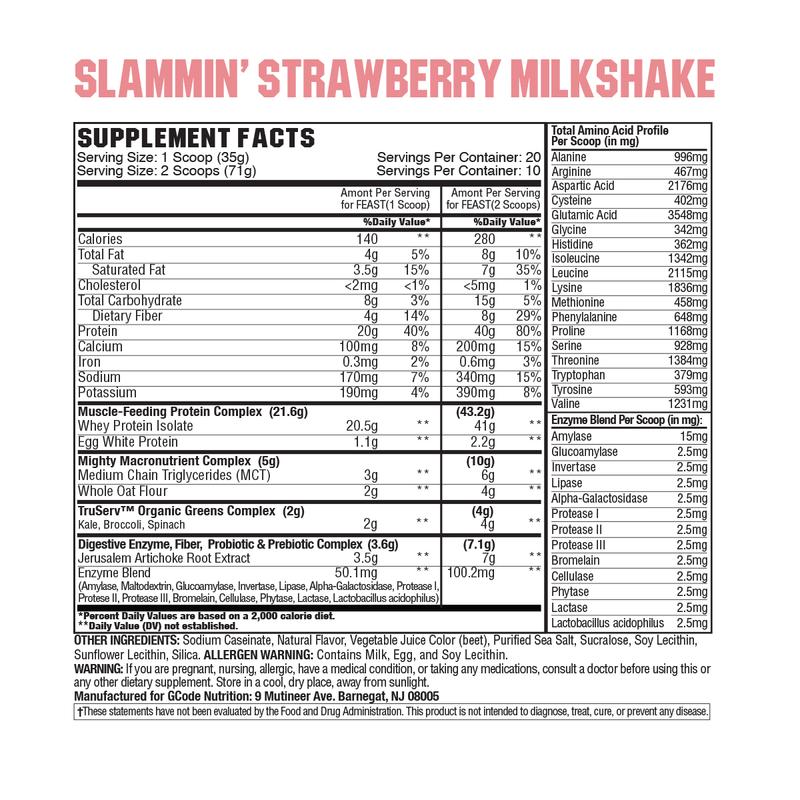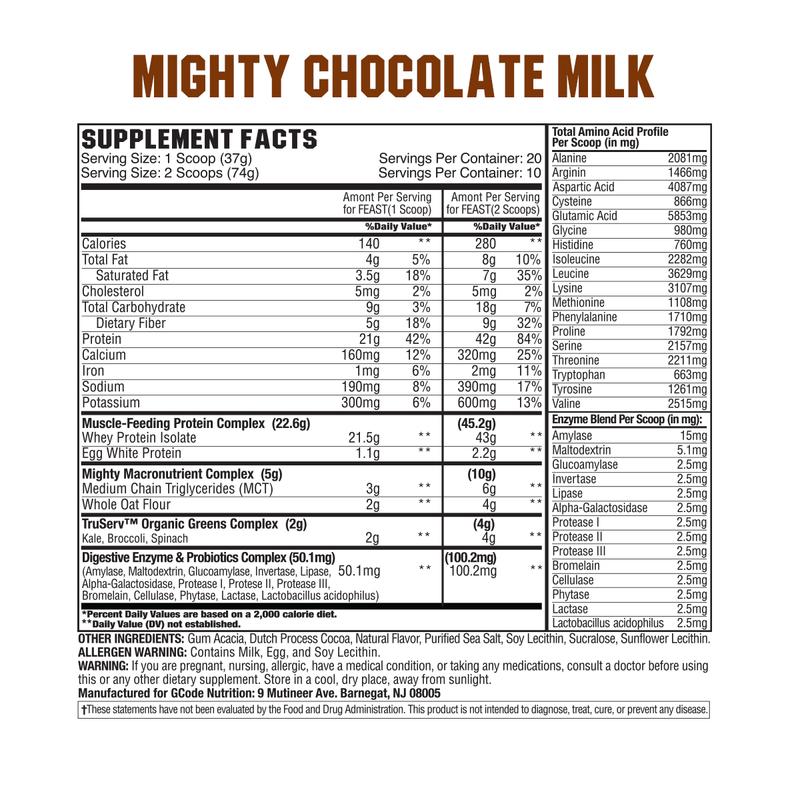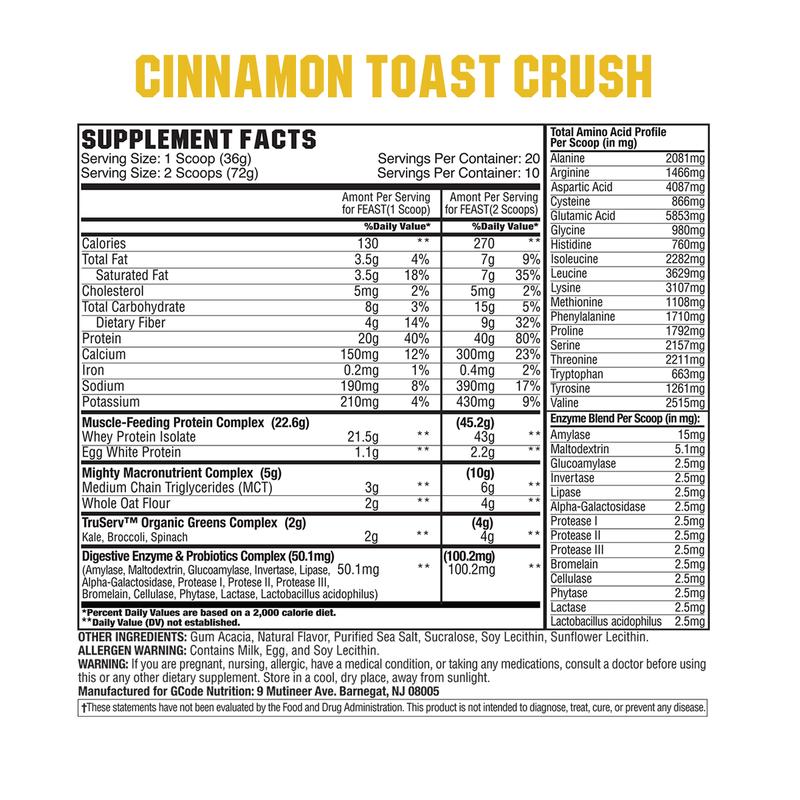 More items you might like
Loading...