Optimum Nutrition Amino Energy Advanced Cherry Berry - 20 Servings *Expiration date 6/23
Item #: ON383
UPC: 748927064513
AMIN.O. ENERGY ADVANCED
Limited Edition
SUPPORTS ENERGY, METABOLISM AND FOCUS
AMIN.O. ENERGY ADVANCED PLUS METABOLISM AND FOCUS SUPPORT offers a combination of 5 G of Amino Acids, 100 mg of Organic Caffeine from PurTea® and PurCaf®, 100 mg of Alpha GPC and 50 mg of Cognizin® Citicolineto help support metabolism, energy and focus. Mix it up anytime you want for a delicious, fruit flavored boost of energy with 5 calories and 0 G of sugar!
Essential Amino Acid Delivery
Muscle Recovery
Energy and Metabolism Support
Focus Support
20 servings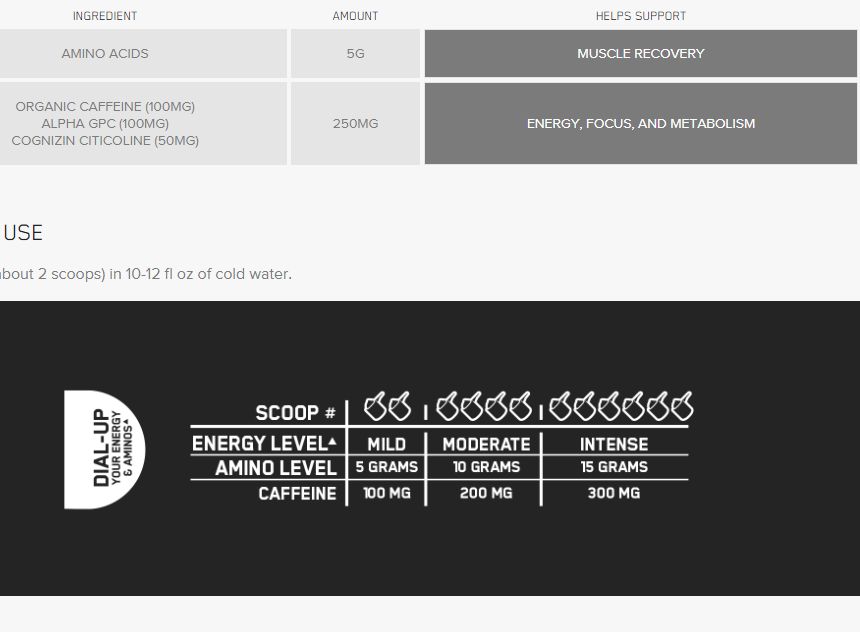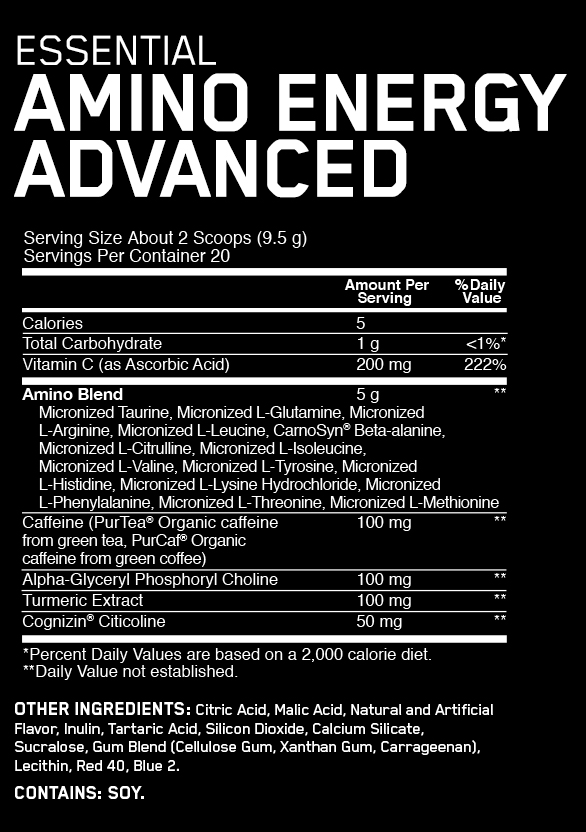 More items you might like
Loading...