Phase One Nutrition Brain Blitz Purple Haze - 25 Servings
Item #: PON12
UPC: 787303999841
20% Off w/code DPS10
Out of Stock
BRAIN BLITZ
BRAIN BLITZ is the WORLDS STRONGEST Nootropic PRE-WORKOUT! Formulated for laser sharp focus and sick pumps, this product will give you that mind to muscle connection you are looking for!
4000 MG of Citrulline Malate

3000 MG of Beta-Alanine

2000 MG of GlycerSizeTM(Glycerol Powder 65%)

600 MG of AlphaSize® Alpha-Glyceryl Phosphoryl Choline (A-GPC)

500 MG of L-Tyrosine

350 MG of InfinergyTM (as Di Caffeine Malate)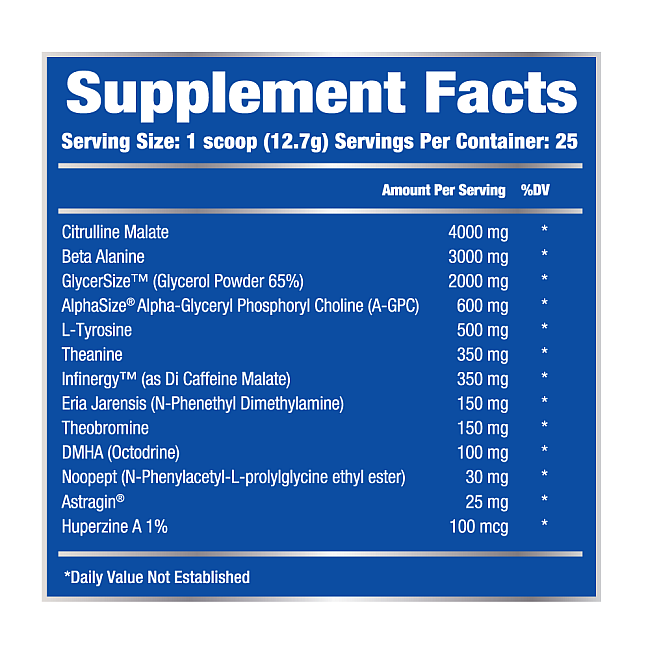 More items you might like
Loading...