Pro Supps Vanish L-Carnitine Ignite Molten Mango - 30 Servings *Best by date 11/21
Item #: PK564
UPC: 818253027466
25% Off w/code DPS10
Out of Stock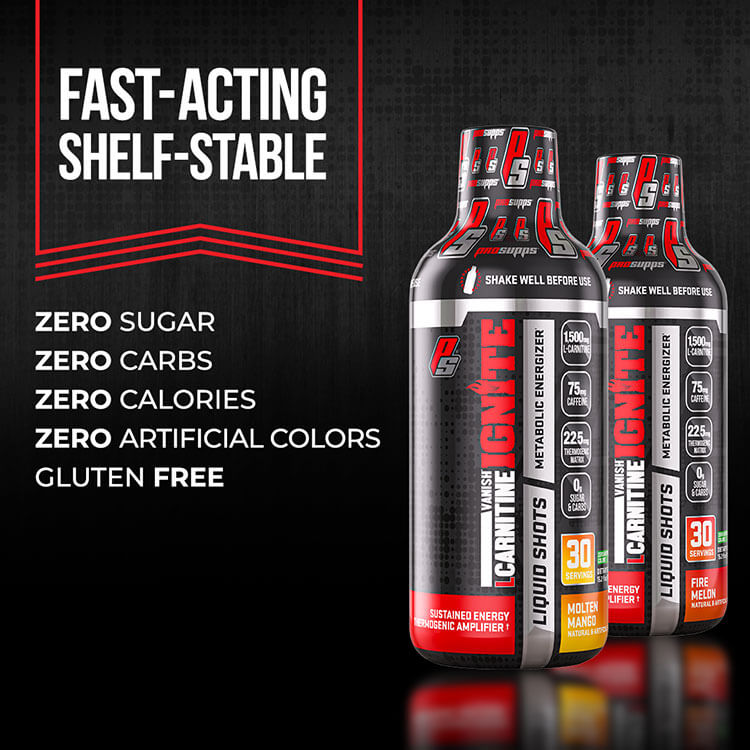 Torch fat for a leaner body and more natural energy with ProSupps® Vanish® L-Carnitine Ignite Liquid Shot. This formula increases metabolic burn and helps your body transport fatty acids into the mitochondria of cells, translating to increased natural energy production, with a boost to cellular efficiency, recovery and performance. The fat-shuttling power of L-Carnitine, our unique Thermogenic matrix featuring Caffeine, TeaCrine®, and Huperzine A, along with Calori-Burn® will provide a serious calorie burning component to your workout. Vanish® L-Carnitine Ignite Liquid Shot is sugar-free.
Promotes Recovery from Exercise†
Helps Reduce Exercise Induced Muscle & Cell damage†
Increases Metabolic Activity†
Enhanced Thermogenic Activity and Increased Caloric Expenditure†
Zero Sugar
Zero Calories
Zero Artificial Colors
Gluten Free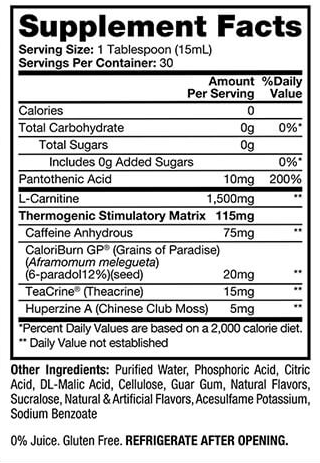 This product is intended for healthy adults, 18 years of age or older. Consult a physician prior to use if you have any medical condition or take any medications. This product contains the caffeine equivalent of one cup of coffee. Do not use within 4 hours of bed time. Use as directed. KEEP OUT OF REACH OF CHILDREN
More items you might like
Loading...