Ast Micronized Creatine Monohydrate - 300 Gram
Item #: AS186
UPC: 705077003205
20% Off w/code DPS10
Quantity Discounts: Order More & Save!
Order 2 or more for $12.99 each
Micronized Creatine 300 Grams
Med-Grade Creatine Monohydrate

Micronized – 20x Smaller Particle Size

Ultra-Pure HPLC Tested and Certified

Manufactured Under Strict GMP Specifications
Key Benefits
Increase Strength

Increase Muscle Power

Increase Lean muscle

Micronized For Faster Absorption

Ultra-Pure Creatine

Banned Substance Free – Guaranteed

AST Sports Science Micronized Creatine is a new creatine supplement that incorporates state-of-the-art particle micronizing technology (PMTTM). This technology sets a new standard for creatine supplementation by actually producing creatine 'micro-particles' that are 20 times smaller than regular creatine powder. It mixes instantly in liquid and stays suspended longer. It has no gritty mouth feel and is easy on the stomach. AST Micronized Creatine is the best creatine monohydrate supplement for fast and effective results.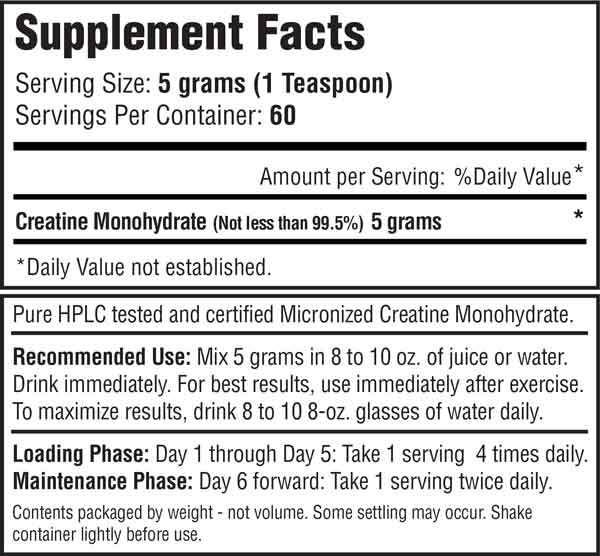 More items you might like
Loading...