NxtBar Protein Bars Chocolate Coconut - 12 Bars
Item #: NXT01
UPC: 860001974553
25% Off w/code DPS10
Note: Unfortunately, we can not be responsible for melted bars shipped during summer months.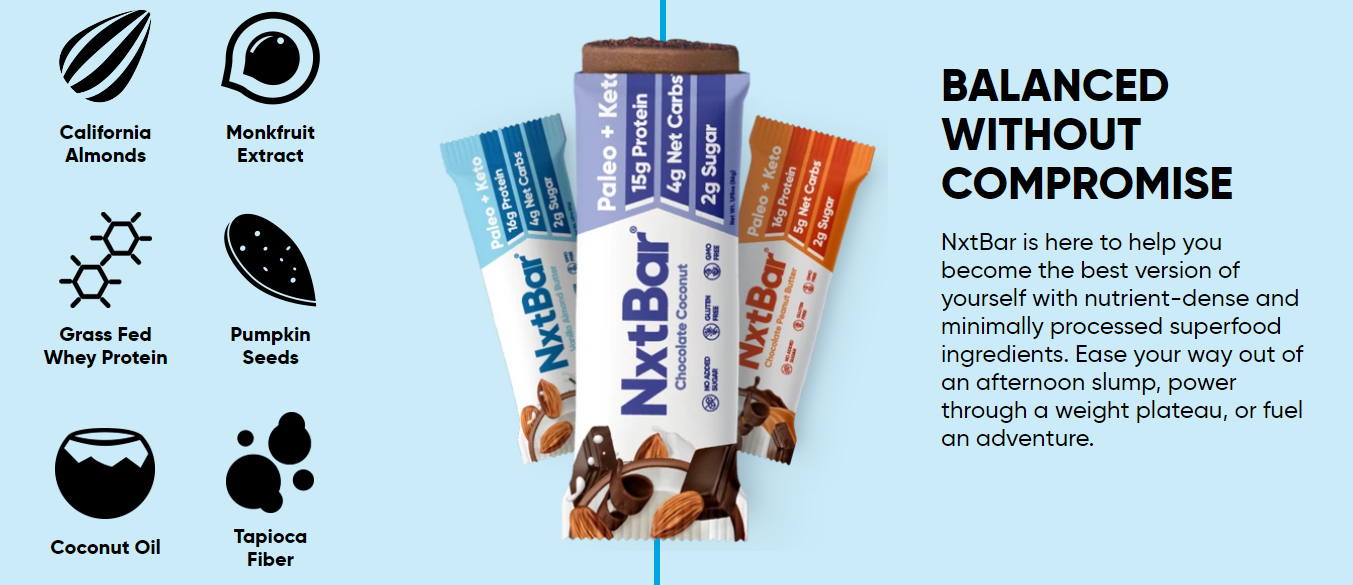 15g protein
4g net carbs
<2g sugar
Guilt-free indulgent & satisfying taste
Low glycemic impact with no added sugar
No artificial sweeteners, processed grains, or sugar alcohols
BALANCED WITHOUT COMPROMISE

NxtBar is here to help you become the best version of yourself with nutrient-dense and minimally processed superfood ingredients. Ease your way out of an afternoon slump, power through a weight plateau, or fuel an adventure.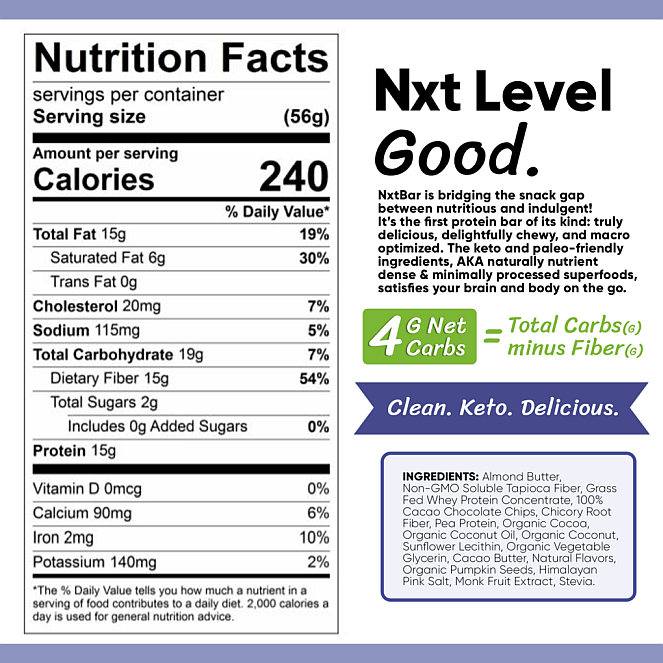 More items you might like
Loading...