MPA Matt Porter Approved Hand Sanitizer Liquid - 4 oz
Item #: MPA19
UPC: 726798981948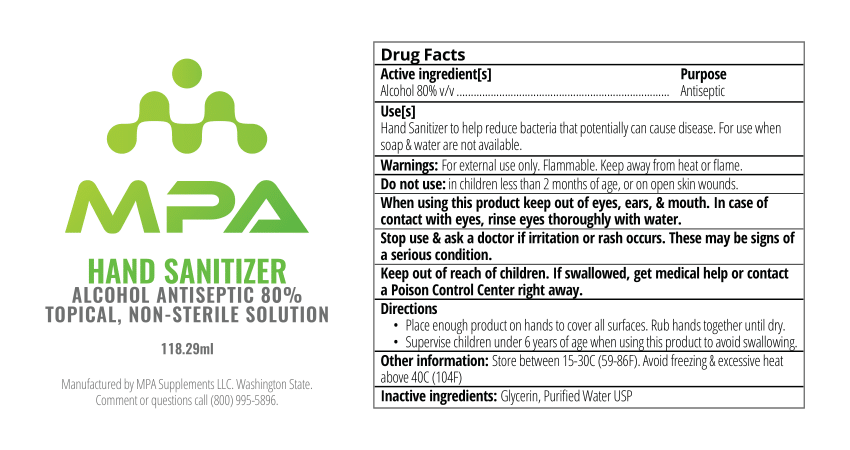 *This is a liquid - not a gel
4oz Alcohol Antiseptic 80%

Formulated in Accordance with WHO Recommendations

Manufactured in an FDA Registered Facility

Leaves Hands Soft and Smooth
To get the most benefit out of using Hand Sanitizer, you have to use it correctly. When using Hand Sanitizer, apply a generous amount of product to the palm of one hand and rub the product all over the surfaces of both your hands until they are dry – paying attention to in-between fingers. Be sure not to wipe your hands dry using a cloth, towel, or rag and don't immediately wash your hands after applying.
Hand Sanitizer can be applied as frequently as desired.
Ingredients:
Ethanol 80% v/v
Inactive ingredients:
Water (aqua)
Glycerine

More items you might like
Loading...