Now Foods MCT Powder with Whey Protein Unflavored - 1 Lb
Item #: NO697
UPC: 733739017369
This unique powder features a convenient blend of MCT oil and whey protein concentrate. The powder form can be blended into your morning coffee or smoothie – and it's creamy. You get the benefits of quality fats and protein in a travel-friendly powder form. It's made specifically for those leading a keto-friendly lifestyle with an ideal balance of 7 g of fat and just 2 g of protein. Enjoy as a shake between meals or pre- and post-workout!
This product is sold by weight not volume.
Natural color variation may occur in this product.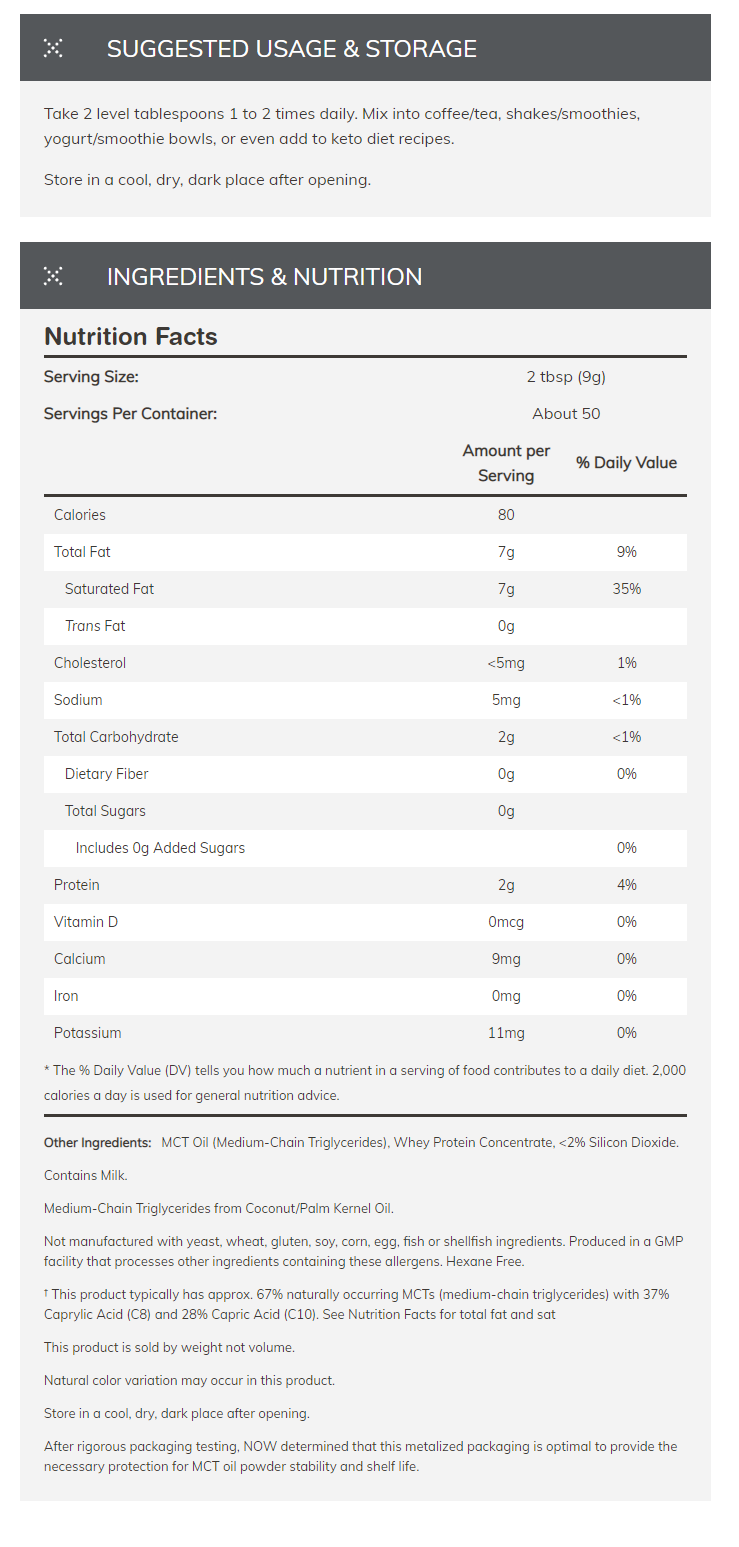 More items you might like
Loading...