Apollon Nutrition Chaos - 180 Cap
Item #: APN26
UPC: 850862007149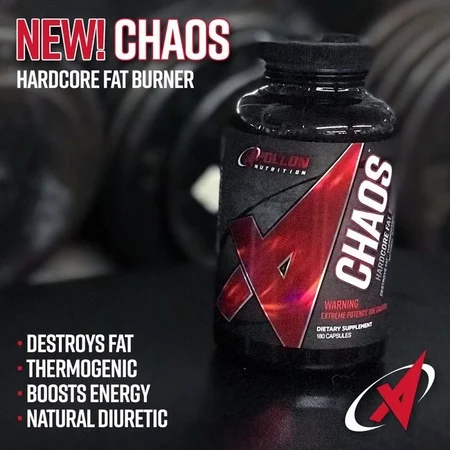 NEW CHAOS UPGRADES...
Paradoxine is increased from 50mg to clinical dose of 225mg per serving for increased thermogenic effect
Cayenne Pepper is replaced with trademarked Capsimax, which is easier on the stomach and has clinical daily dose of 100mg
Revolutionary InnoSlim is added at clinical 250mg daily dose
GBB is added at 60mg per day
Dandelion root 600mg daily dose added as natural diuretic
Green Tea Extract is tripled to 1500mg daily
Caffeine remained the same
Synephrine 98% increased to 120mg daily
KICK YOUR FAT IN THE ASS WITH CHAOS!
APOLLON NUTRITION CHAOS – THE ULTIMATE FAT DESTROYER† There are cheap caffeine pills calling themselves fat burners and then there is Chaos. This ultra-potent formula was not designed to fit in one capsule because it contains powerful ingredients in their correct doses. After the first serving of Chaos you'll understand why it's becoming one of the most popular fat-burners on the market today.†
Increases resting and active metabolic rate.†

Sharpens focus and supports energy levels.†

Destroys appetite and fat.†

Zero fillers.†

100% Transparent Label.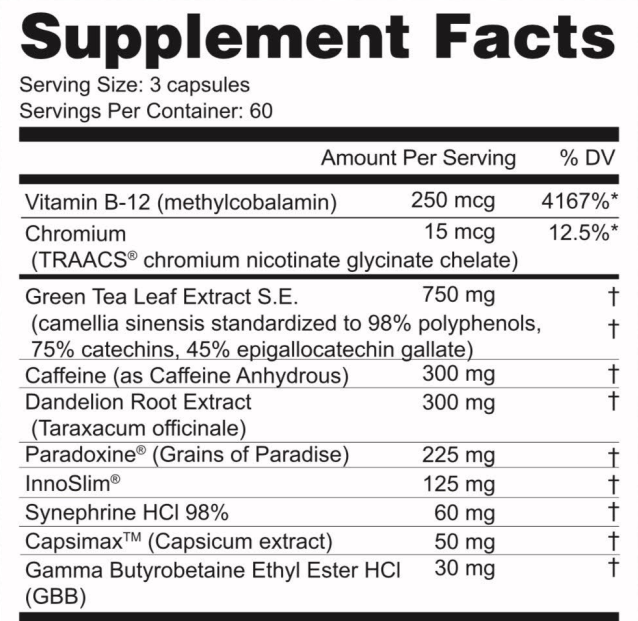 †This statement has not been evaluated by the FDA. This product is not intended to diagnose, treat, cure, or prevent any disease. Please consult your doctor before beginning any supplement or exercise regimen.

More items you might like
Loading...