Power Crunch PRO Bar Triple Chocolate - 12 Bars
Item #: PH013
UPC: 644225703157
20% Off w/code DPS10
Out of Stock
New! Protein Energy Bar. 20g Protein. No Sugar Alcohols. Be Sure To Enjoy All Our Entire Family of Superior Power Crunch Protein Products, Available In Many Delicious Flavors: Power Crunch Protein Energy Bars, Power Crunch Choklat, Power Crunch Kids, Power Crunch Proto Whey (Protein Powder) and Power Crunch Blast (A Convenient Ready-To-Drink). Elevate The Everyday. High Dh-Hydrolyzed Whey Protein In A Crème Filled Wafer Bar.
WARNINGS
Contains: Milk, Wheat, Soy (From Lecithin). This Product Is Manufactured On Equipment That Also Processes Peanuts.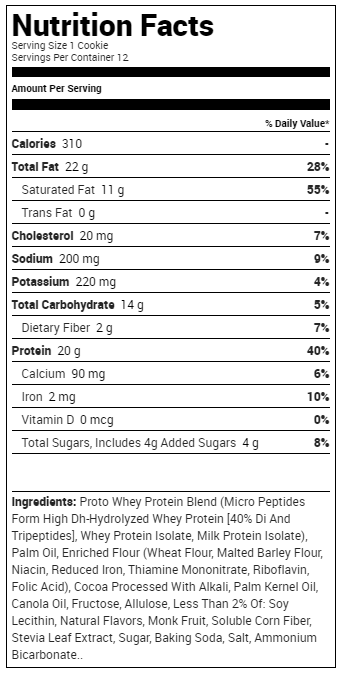 More items you might like
Loading...