ANSI Hydro 32 Hydrolyzed Whey Isolate Protein Chocolate - 3.5 Lb
Item #: AI125
UPC: 689570408838
Hydro 32 – 100% Hydrolyzed Whey Isolate Protein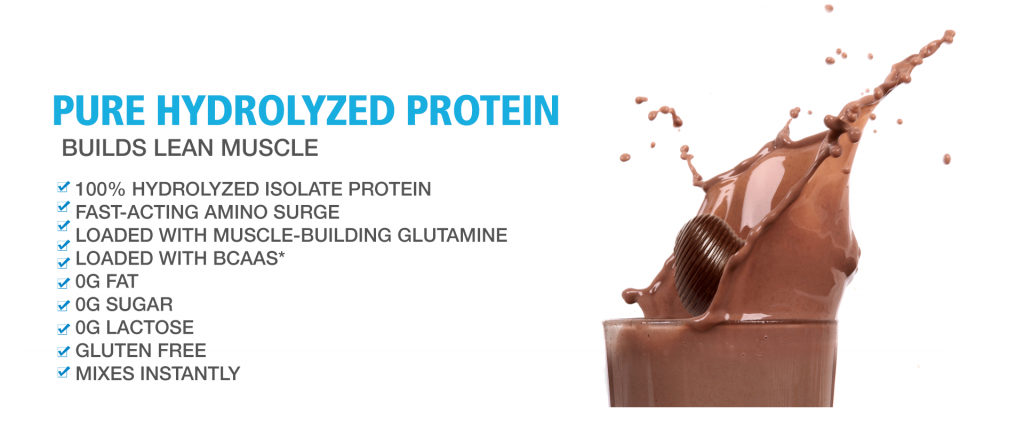 ANSI's Hydro is a premium whey isolate protein blend consisting of hydrolyzed whey protein isolate and enzymatic protein isolate
32g Advanced Hydrolyzed Whey Isolate Protein
Loaded with Glutamine and BCAAs
0g Fat
No Trans Fat
No Aspartame
Gluten Free
Mixes Instantly
Each serving yields 32 grams of quality protein and only 0 grams of sugar, lactose and fat. Hydro 32 is also loaded with Glutamine and BCAAs for maximum recovery and recuperation. This innovative combination of high quality proteins is engineered to provide you with the necessary building blocks to support lean growth.
• 16g EAAs (Essential Amino Acids) per serving
• Only 2g Sugar per serving
• Great Tasting, Low Carb Formula
Ingredients: Ultra Filtered Hydrolyzed Whey Protein Isolate, Enzymatic Protein Isolate, 100% Low DE Maltodextrin Complex (Containing short, medium and long linear chains), Natural and Artificial Flavors, Xanthan Gum, Acesulfame Potassium and Sucralose and Soy Lecithin.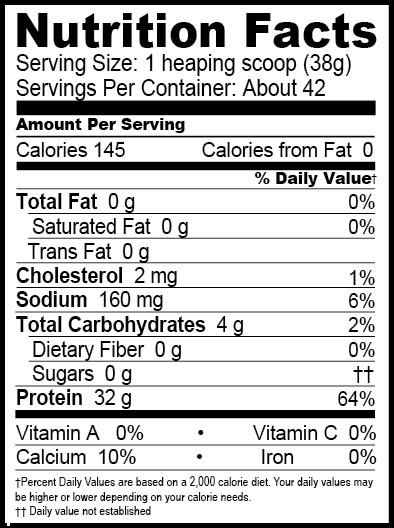 More items you might like
Loading...