Built Bar Double Chocolate - 18 Bars
Item #: BBR14
UPC: 040962483336

Double Chocolate Mousse
Now an 18 bar box!
Our Double Chocolate Mousse Bar is truly a chocolate lovers dream come true! With a perfect balance of chocolate, texture, flavor, and nutrition. This bar is a chocolate paradise inside and out, covered in our signature 100% real dark chocolate.

- 110 Calories, 15g Protein, 6g Fiber, 4g Fat, 4g Sugar
- Gluten Free
- NO Artificial Flavoring or Coloring
- NO Artificial Preservatives
- NO Nuts / NO Peanuts
- NO GMO
- NO Wax
- NO Junk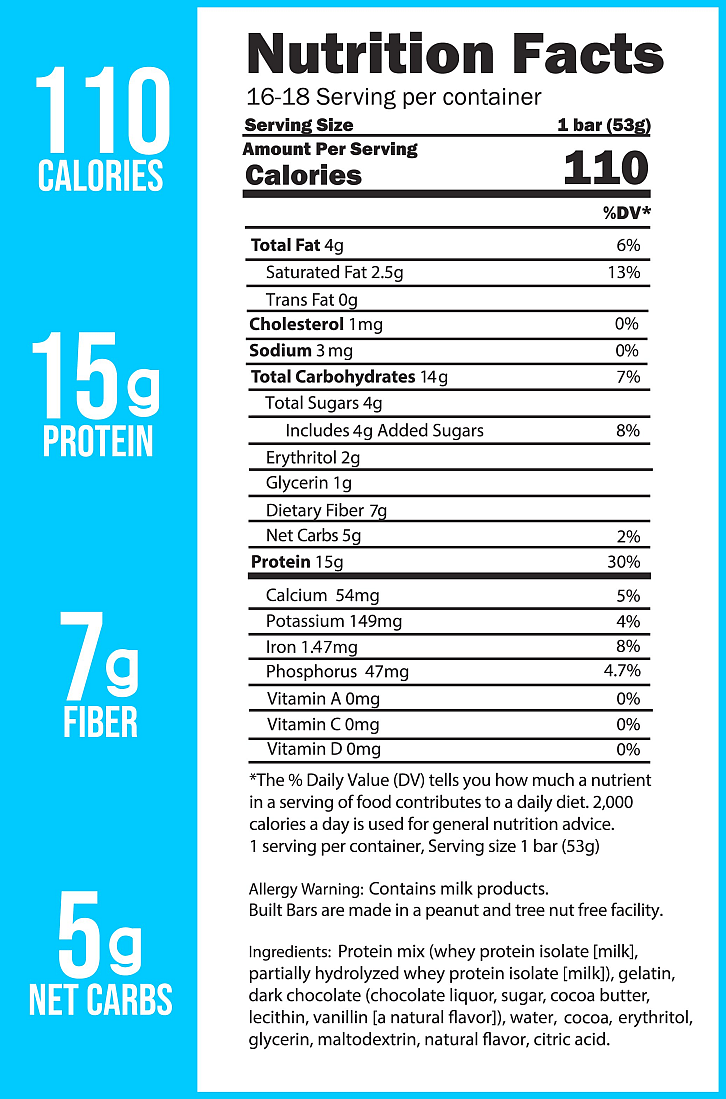 More items you might like
Loading...