Isopure Original Vanilla - 8.8 Lb - 44 Servings
Item #: NB115
UPC: 089094021214
20% Off w/code DPS10
Out of Stock
ISOPURE ORIGINAL
Isopure has the instant recovery your muscles need after a hard workout—with 50 grams (per 2-scoop serving) of 100% pure whey protein isolate and 4.6grams of naturally occurring L-Glutamine, plus 10.9 g of naturally occurring BCAA's in every serving. Not to mention it's lactose and gluten-free, and comes in a ton of delicious flavors. Isopure® Original is available in 3lb or 8.8lb tubs, and 20 packet boxes. The microfiltration process used to create Isopure® is so complete that it is the only completely clear whey protein when it is dissolved in water.
Recipe tip using Isopure® Original:
DIRECTIONS: For a rich, delicious shake, place contents into 12 fluid ounces of water and mix in a shaker or blender. If a shaker or a blender is not convenient, Isopure® Original can be stirred into solution with a spoon.
Please note that since the powders have a vitamin/mineral premix, the powder will be cloudy when dissolved as not all the vitamins/minerals are soluble.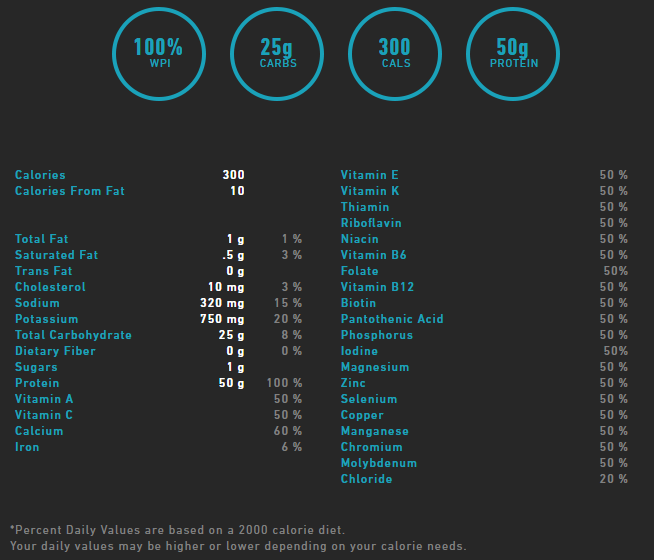 More items you might like
Loading...