ONE Plant Bar Banana Nut Bread - 12 Bars SALE
Item #: IS301
UPC: 788434104401
12G PLANT-BASED PROTEIN. 1G SUGAR.
GO BANANAS. GO NUTS.
Want to hear something totally a-peeling? Guilt-Free indulgence is now plant-based in our newest ONE Plant Bars. ONE Plant Banana Nut Bread is good from the ground up, packed with 12 grams of plant-based protein and is non-GMO, gluten-free and dairy-free. And best of all, it's packed with the amazing taste of banana nut bread with just 1 gram of sugar. So forget fresh out of the oven. Get Banana Nut Bread fresh out of your purse, backpack, desk drawer, lunch box, or whatever you carry wherever you monkey around. And know it's made from only the good stuff. Now that's bananas.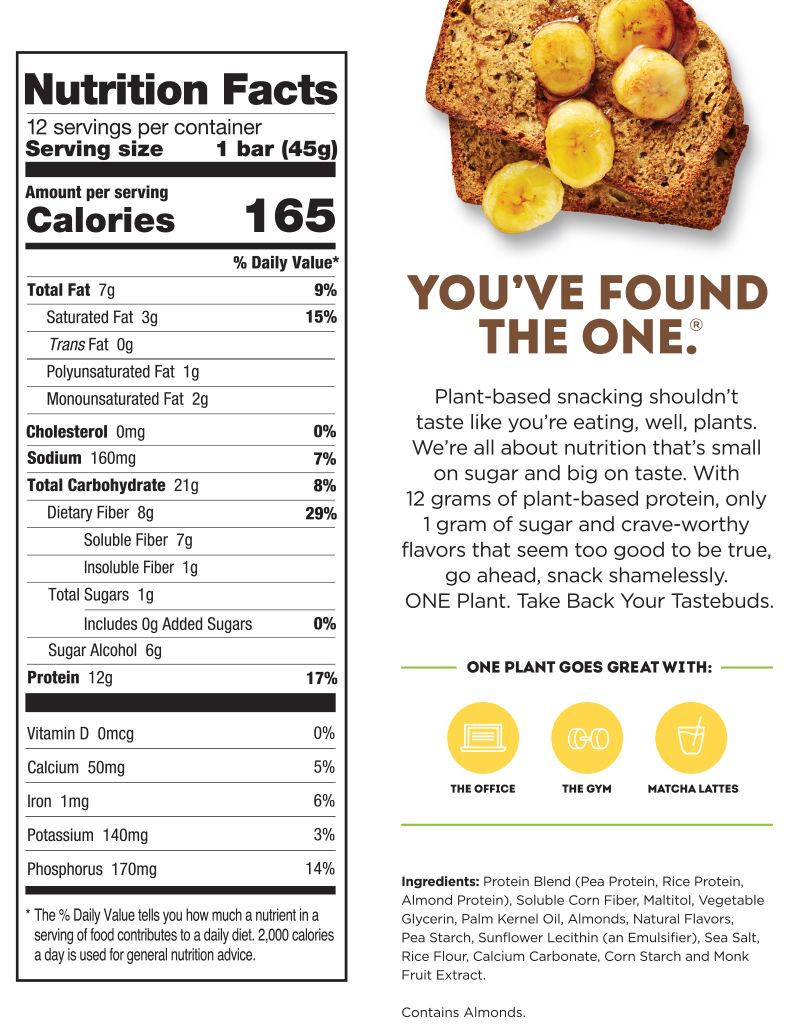 More items you might like
Loading...