Quantum Energy Squares Coconut Almond Chip - 10 Squares *Expiration 12/20
Item #: QE003
UPC: 853894007071
20% Off w/code DPS10
Out of Stock
CAFFE MOCHA ALMOND CHIP
Box of 10 Squares
Rich, bold, and beautifully-balanced. It's like the perfect cup of coffee.

MORE CHEF-CRAFTED FLAVORS
BALANCED INGREDIENTS FOR A LASTING BOOST
Did we mention our flavors were developed by a pastry chef?

NATURAL ENERGY
-Organic green coffee beans
-100% Colombian Coffee Beans
-Organic dark chocolate
-Cocoa
HEALTHY FATS
-Roasted almonds
-Almond butter
PLANT-BASED PROTEIN
-Pumpkin seeds
-Pea protein
ENERGIZING CARBS
-Organic quinoa
-Dates
-Chia seeds
-Monk fruit
-Blue agave
THE PUREST FORM OF ENERGY
By combining organic green coffee beans with macros from fruits, nuts, and seeds, you get:
A slow, long-lasting boost

Appetite suppression

Natural antioxidants\

Added vitamins + minerals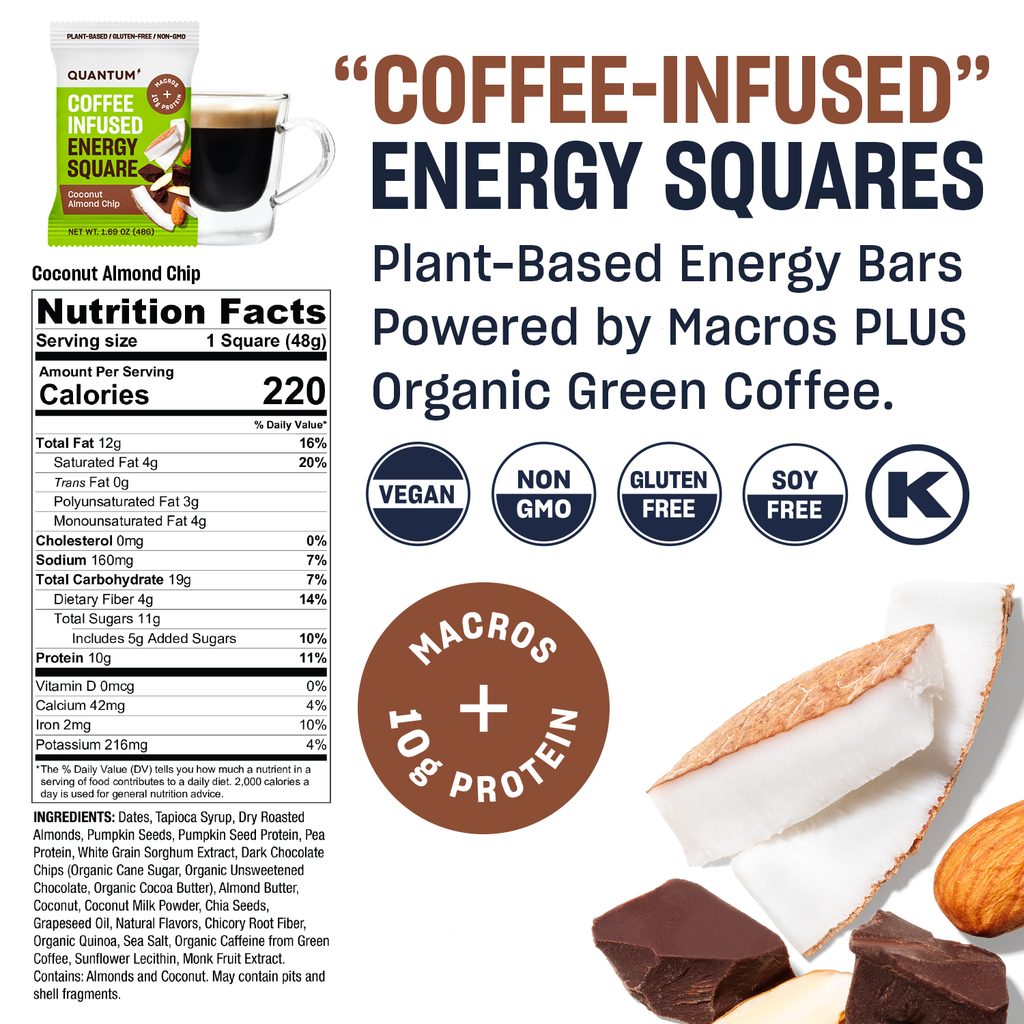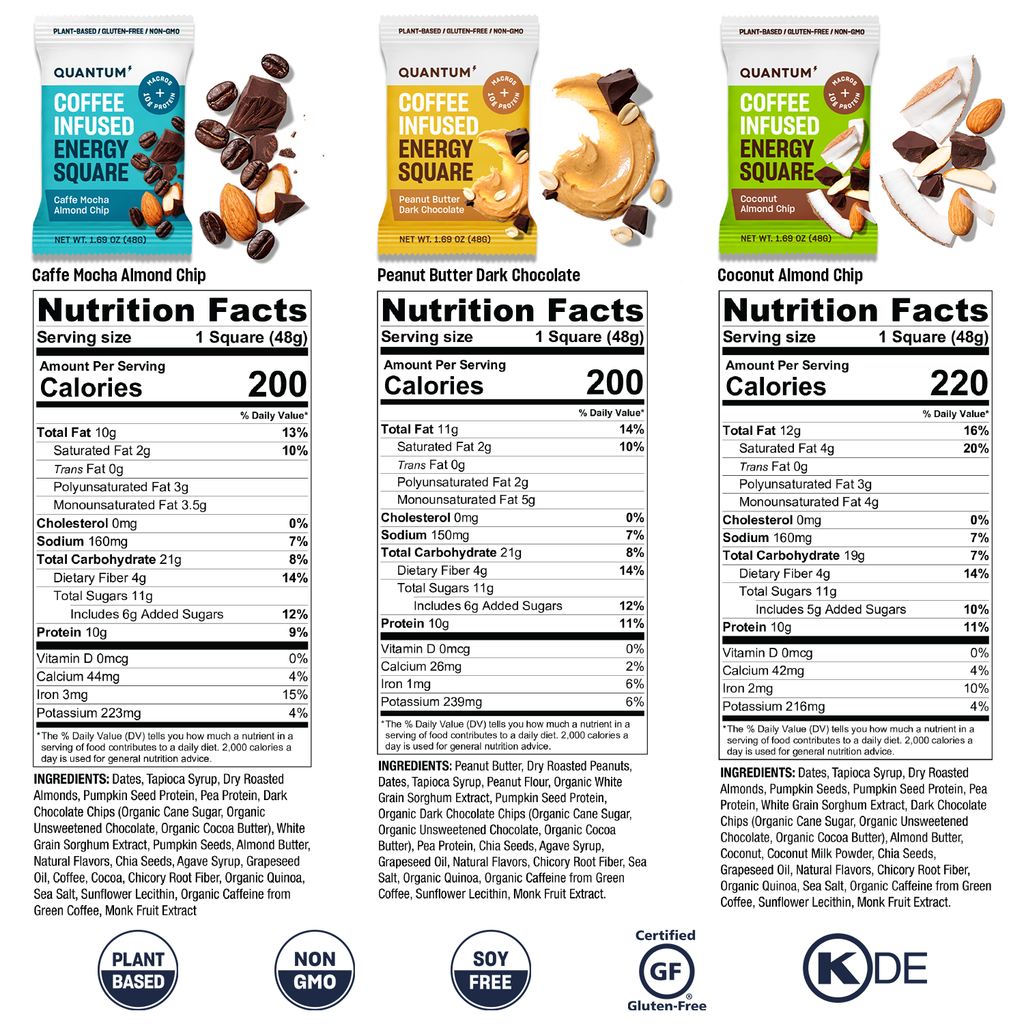 More items you might like
Loading...