Convenient Nutrition Keto Wheyfer Bars Coffee Cream - 10 Bars
Item #: CVN42
UPC: 860001017434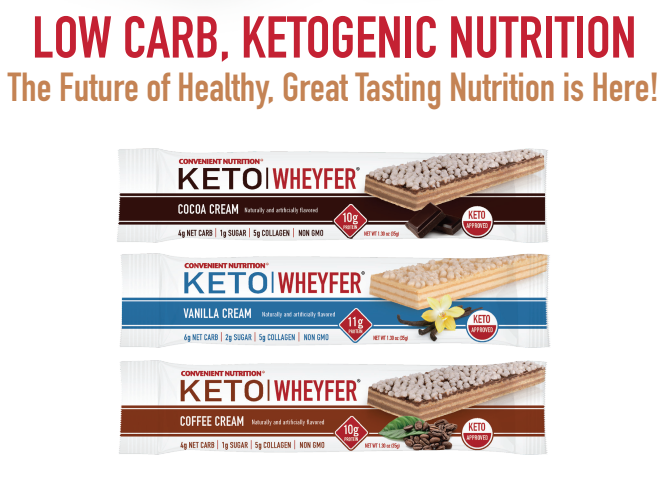 "Convenient Nutrition"
Keto "Wheyfer"
Product Information
A Truly Revolutionary Product sure to change the way the consumers view Healthy, Low Carb, Ketogenic Nutrition!
The Keto "Wheyfer" is a great tasting Low Carb, Ketogenic Nutrition wafer bar that taste closer to a desert than a protein or energy bar. Light and crunchy, delectably delicious, very much resembling the wafer cookies you remember eating as a kid. But don't let this delicious wafer fool you! The Keto "Wheyfer" is packed with 10-11 grams of collagen enhanced protein, MCT's, and only 200 calories per serving. The Keto "Wheyfer" will fill you up and leave you satisfied and hunger free for hours.
Features and Benefits
- Low in Carbohydrates. Only 4-6 net grams of carbohydrates per Keto "Wheyfer".
- Very low in Sugar. Only 1-2 grams of sugar per Keto "Wheyfer". The combination of Low Carb/Low Sugar, High Quality Protein, & High Quality Fat elicits a very minimal glycemic response. Perfect for snacks, dieting, pre and post exercise, desserts, and anytime you're looking for something good for you that taste great, whether you're on a keto diet or not.
- High in Protein. Our unique protein blend offers 10-11 grams of highly digestible protein per serving. Including 5 grams of Collagen and 5 grams of Milk protein. Recent research on collagen protein shows many benefits including healthy joints, bones, tendons, hair, skin, nails, muscles & more.
- Proprietary Fat Blend consisting of Coconut and Palm Oil. Both coconut and palm oil are extremely high in MCT's (medium-chain triglycerides). MCT's are easily digested and provide instant energy to support metabolism and fuel.
- No sugar alcohols. You'll never feel bloated after eating a Keto "Wheyfer".
- Light, Sweet, and Crunchy with no after taste. Unlike other keto and low carb snacks that tend to be dry and bland, the Keto "Wheyfer" is the perfect blend of cream and crunch!
The Keto "Wheyfer" Taste Too Good to Be Good for You. But put your worries aside, you've made one of the best nutritional choices you'll ever make!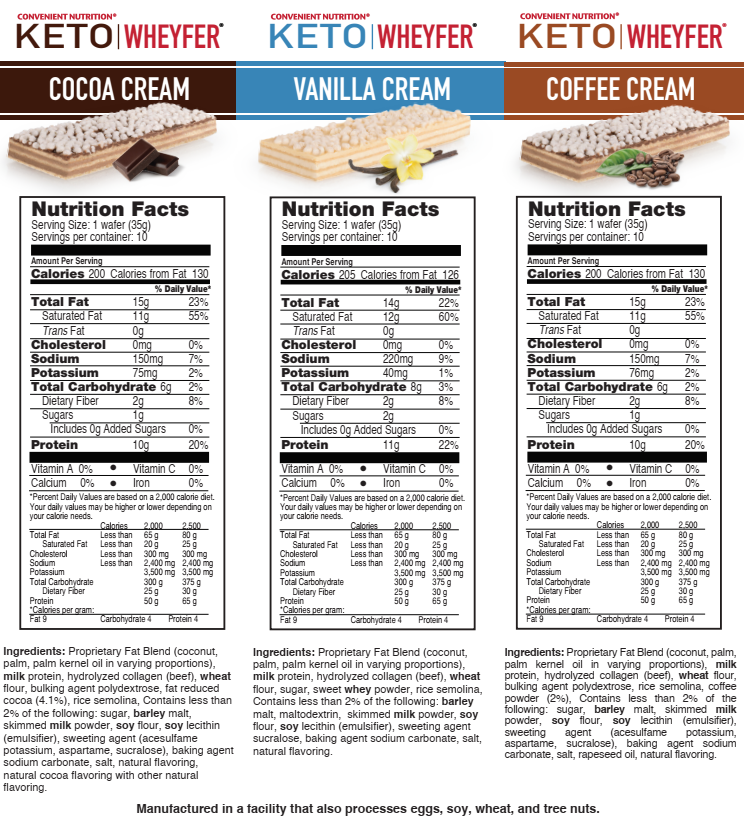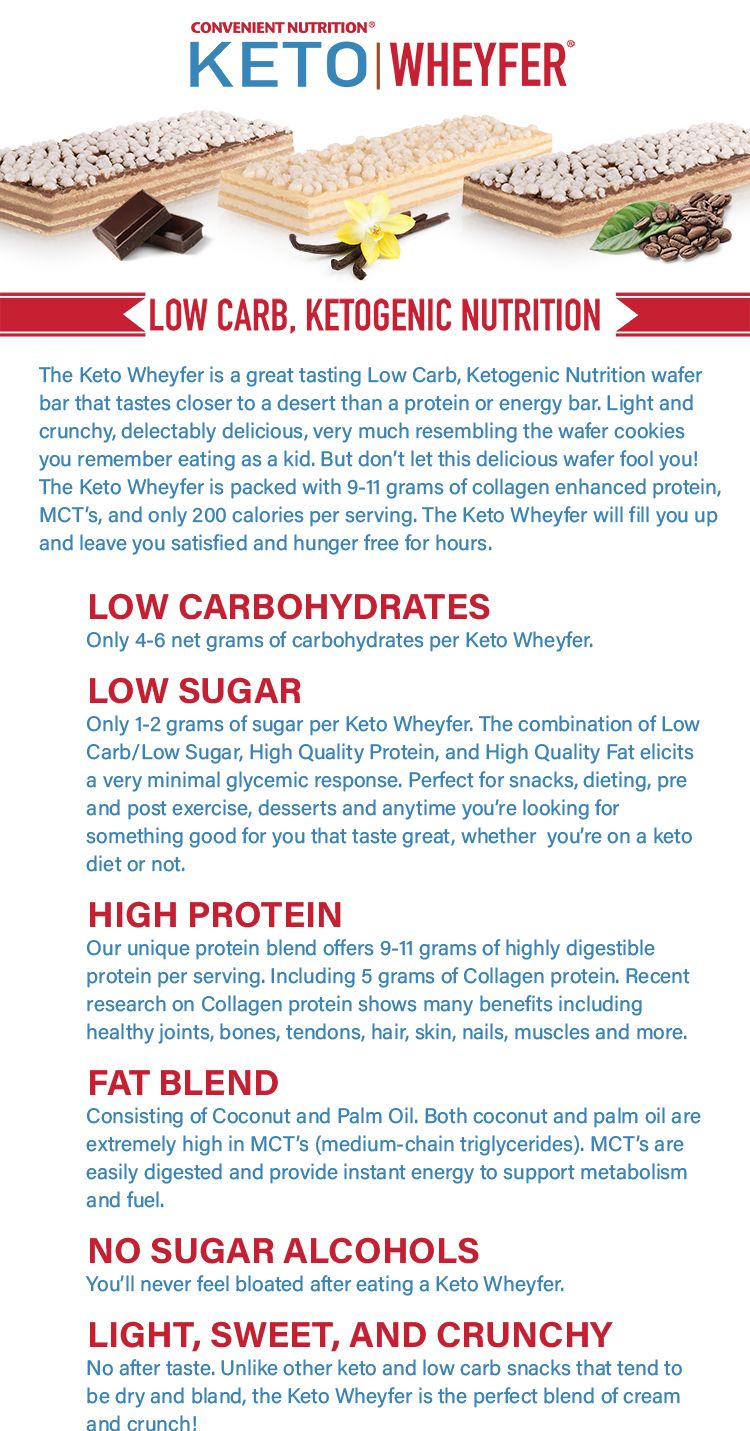 More items you might like
Loading...