Isopure Collagen Raspberry Lemonade - 15 Servings
Item #: NB415
UPC: 089094025519
20% Off Special Offer
Out of Stock
ISOPURE Collagen combines 10 grams of hydrolyzed collagen peptides (types I& III) and 40 mg of UC-II undenatured type II collagen ingredient. It's a convenient way to enjoy the benefits of collagen.
Collagen is the main structural protein in the human body that is the major component of connective tissues like tendons, ligaments, and cartilage and is formed from a unique amino acid profile. As you age, your body produces less collagen. Hard workouts also put stress and strain on the body. Supplementing your diet with collagen can help support your joints, skin and nails†.
HOW TO USE
Add 1 scoop of ISOPURE Collagen in a glass of 8-12 fl oz of liquid and stir with a spoon or mix with a shaker or blender (water, juice, tea or your favorite beverage). For maximum absorption, consume on an empty stomach first thing in the morning.
PRO TIP
For even more benefits, boost your ISOPURE Collagen by combining any one of the following ISOPURE products: ISOPURE Zero or Low Carb protein powder, ISOPURE INFUSIONS (20G protein from 100% whey protein isolate), ISOPURE ANYTIME ENERGY or ISOPURE AMINOS.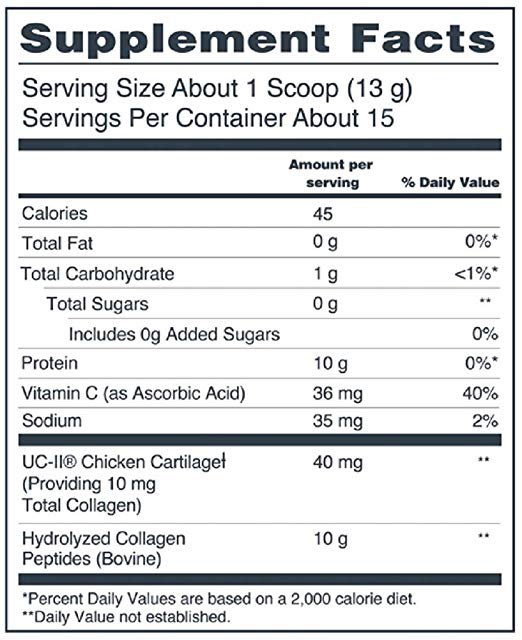 More items you might like
Loading...