LG Sciences Mystato - 112 Tablets
Item #: LG173
UPC: 744890941592
LG Sciences Mystato 112 Tabs
If you've tried everything to build muscle or are just looking for a consistent muscle builder that works, then you've got to try Mystato! LG Sciences has created Mystato with the rise of myostatin as an ingredient in the supplement industry, and it's one of the best Myostatin inhibitor supplements that you can get! You heard it, Mystato is all about preventing Myostatin- a protein that can inhibit muscle cell growth and reduce your muscle mass. You certainly don't want all of your hard work building muscle in the gym and with the right diet and supplements to go to waste! That's why LG Sciences has come out with Mystato! Mystato helps surpress and reduce this myostatin enzyme, helping to protect against the reduction and loss of your muscles. Mystato, over a period of time, also aids in long lasting muscle growth when combined with the right diet and gym routine. So if you're looking for a supplement that has been scientifically studied and found to prevent muscle reduction and helps add muscle, then try Mystato today! You may just wish you had known about it sooner!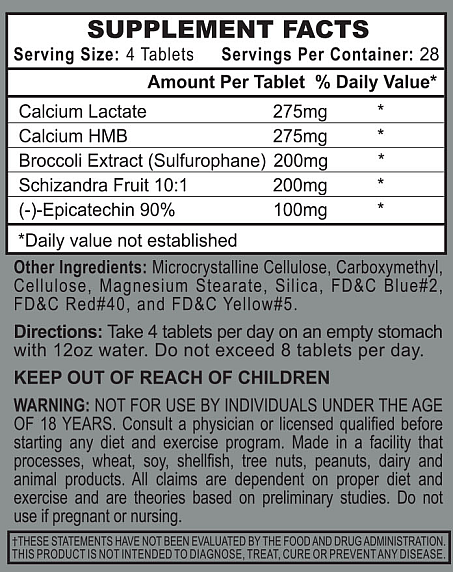 Warning: Not for use by individuals under the age of 18 years. Consult a physician or licensed qualified before starting any diet or exercise program. Made in a facility that processes whet, soy, shellfish, tree nuts, peanuts, dairy & animal products. All claims are dependent on proper diet and exercise and are theories based on based on preliminary studies. Do not use if pregnant or nursing.
More items you might like
Loading...