PES Lipovate (upgraded SHIFT) - 84 Cap
Item #: PES55
UPC: 040232288661
20% Off w/code DPS10
Out of Stock
Caffeine Free†

Versatile & Stackable†

oleaBURN Blend

Added Glucose Support†
Use As Standalone
We formulated Lipovate after a realization of a very frustrating issue for consumers...the vast majority of fat burners on the market contain caffeine or other stimulants. On the other side of the spectrum the caffeine-free products available never lived up to their hype, leaving consumers frustrated and thinking they had to reach for the caffeinated products even when they may be sensitive to caffeine. Not recommended!

Instead, there is Lipovate. A caffeine-free formula with quality ingredients that won't leave you frustrated. If you are a user looking for a caffeine free option during dieting season, Lipovate is your solution.
Versatile & Stackable
For the advanced users, Lipovate has gained popularity for its use in fat-loss stacks. Some users love a caffeinated thermogenic, like Alphamine, and they want to add something more to their regimen to take their stack to the next level.

Lipovate makes a perfect compliment to caffeinated thermogenics. The most popular stack we see is the Summer Shred Stack, where users take Lipovate according to its normal directions, and Alphamine according to its normal directions. They are designed to be able to be taken together.
oleaBURN
All of our flagship leaning agents have had olive leaf extract, but we took formulation to a higher level in Lipovate. Olive leaf extract as a whole has a wide array of benefits, but newer research has shown that two main components, oleuropein and hydroxytyrosol, are responsible for the majority of its effects in products like Lipovate.

The problem when you standardize your extract for one component is that you lose most of the other. We solved his problem by standardizing two separate extracts, and them blending them into what is now called oleaBURN. You can't find this combination anywhere else. With this blend you now getting the best of both, rather than just one component or the other like any other olive leaf extract.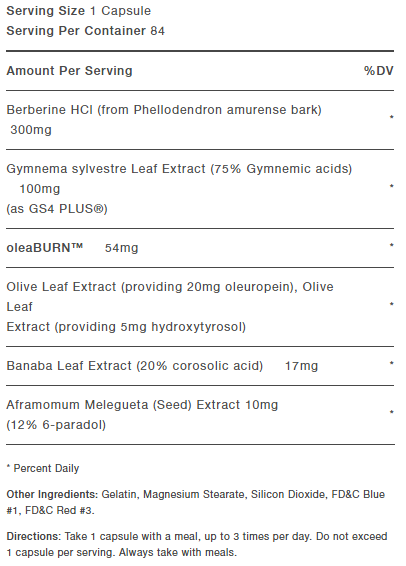 † These statements have not been evaluated by the Food and Drug Administration. These products are not intended to diagnose, treat, cure, or prevent any disease.
More items you might like
Loading...