MPA Matt Porter Approved VasoSeven - 7 fl. oz.
Item #: MPA01
UPC: 040232434365
25% Off w/code DPS10
Out of Stock
7-KETO HAS THE FOLLOWING EFFECT
Makes fat loss 4x more effective than diet or exercise alone

Activates 3 primary thermogenic enzymes (fatty acyl CoA , malic enzyme, glycerol-3-phosphate dehydrogenase)

Increases metabolism by 5.4% Keeps the metabolism elevated during low-calorie eating

Anecdotally demonstrated to lessen fat gain during overfeeding periods
OTHER NOTEWORTHY BENEFITS OF 7-KETO
Increases PPAR-alpha expression
Increases HDL ("good" cholesterol)
Insulin sensitivity enhancement
Visceral adipose tissue (VAT) reduction
Immune support
INTRODUCING MPA VASOSEVEN
MPA VasoSeven is a topical skin gel that glides on smoothly, and dries rapidly. VasoSeven contains 7Keto® which has demonstrated in clinical trials to have a positive effect on basal metabolic rate without diet or exercise.
"THE PERFECT PRODUCT FOR TRANSITIONING INTO A LEAN OFFSEASON OR BULKING PHASE.
DRIES RAPIDLY

CLEAN GEL APPLICATION

APPLICATION FOR MPA VASOSEVEN

The best places to apply MPA VasoSeven are --- abdominals, glutes, inner thighs, chest, and of course … the lower back (love handle area).
Apply MPA VasoSeven after showering -- washing away dead skin cells from the body -- ensuring maximum coverage.
A finely trimmed or shaved body may also enhance the effect of ingredients by negating the occurrence of body hair that can make application difficult.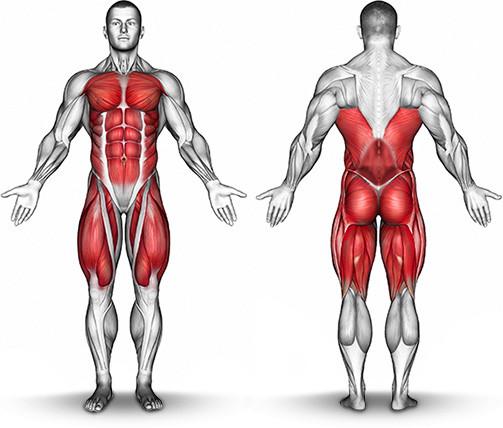 INGREDIENTS:
Water (Aqua/Eua), Ethyl Alcohol, Glycerine, Dimethyl Isosorbide, 7-Keto® (3-B_Acetoxyandrost-5-ene-7,17-Dione), Propylene Glycol, Ethoxydiglycol, Carbomer, Triethanolamine.
More items you might like
Loading...