Ryse Preworkout Pink Blast - 20 Servings
Item #: RY001
UPC: 854050008079
Pump. Energy. Strength.
A solid Pre-Workout is vital to optimizing your daily gains. With the perfect blend of studied and tested ingredients you can achieve peak performance and efficiency in the gym; allowing you to train with enhanced pump, energy, and strength.
Premium Ingredients

Caffeine 275mg
Carnosyn® Beta Alanine 2g
L-Citruline Malate 6g
There's NO reason for going into a workout without the proper fuel to maximize performance. If you're tired of not getting the results you want or "running out of steam" mid-workout, RYSE Pre-Workout is the perfect solution.
PREMIUM INGREDIENTS ONLY
Ryse takes a unique approach to the lineup, utilizing the latest science and ingredients backed by clinical evidence. Not only do we use the best patented ingredients that are packed by research, we TEST multiple times. We're manufactured in an informed choice facility. You'll always get what the label says and only use the highest quality ingredients, many are patented. By looking at our labels you will see that we cut no corners creating out products and never will, that is our commitment to you!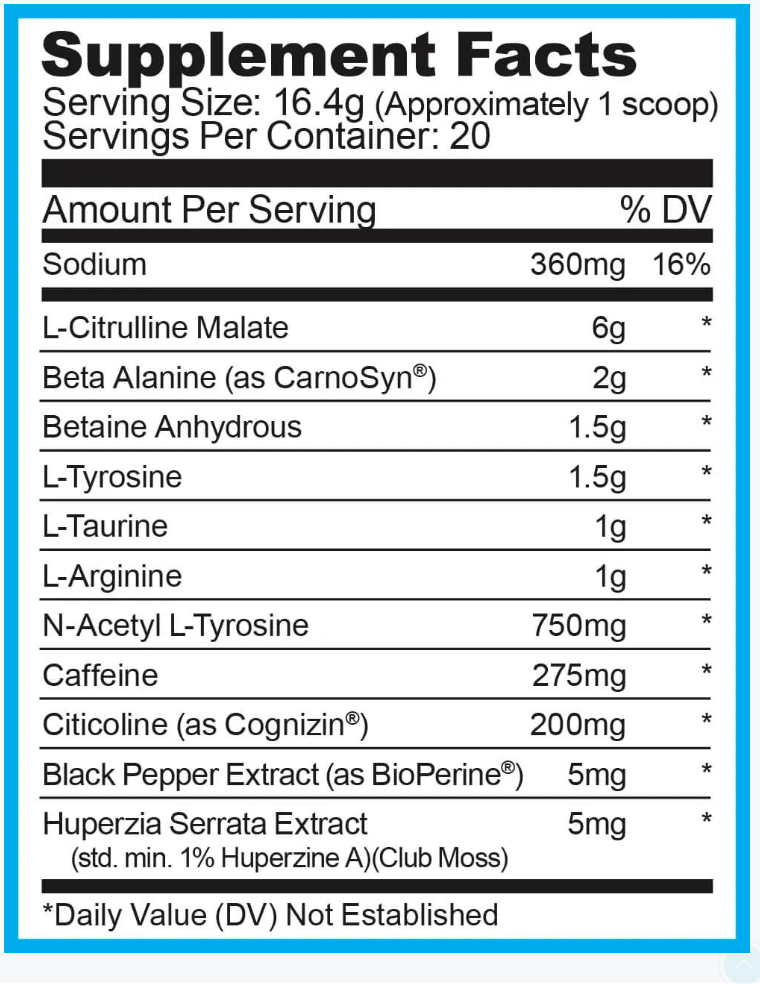 More items you might like
Loading...