ONE Bar Dark Chocolate Sea Salt - 12 Bars
Item #: IS299
UPC: 788434105194
20% Off w/code DPS10
Out of Stock
20 grams of protein and just 1 gram of sugar, that's enough to get us embracing the dark side …
Dark chocolate lovers like their treats a little richer, a little darker. Sea salt savorers know that just a little bit makes everything a lot better. We don't disagree. New from @ONE1Brands. #YouveFoundtheONE
We're feeling just a little bit salty with the latest from @one1brands. With 20 grams of protein and 1 gram of sugar #YouveFoundtheONE to help power through any workout.
Combining the darkest of chocolate with just the perfect amount of salt, you are sure to enjoy the latest dark and salty indulgence from @ONE1Brands. #YOUVEFOUNDTHEONE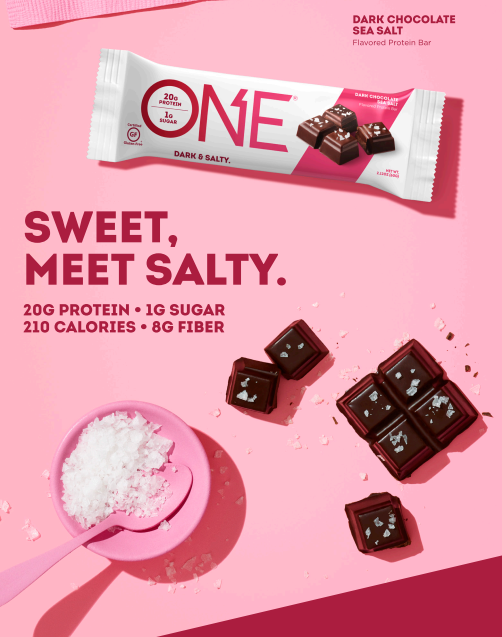 More items you might like
Loading...