Nuts n More Banana Nut - 16 Oz
Item #: NM026
UPC: 742186305844
25% Off w/code DPS10
Out of Stock
BANANA NUT HIGH PROTEIN PEANUT SPREAD
NEW FLAVOR Nuts 'N More Banana Nut Peanut Butter is one of our high protein specialty spreads.
This high protein banana nut peanut butter spread is made from only the freshest peanuts, our all natural banana flavoring, packed with whey protein isolate and flax for added protein and Omega 3's!
If you're a fan of bananas, banana splits or banana hammocks, you'll love this flavor!
All natural, gluten free, non-gmo, high in protein, low in sugar and high in fiber.
High protein peanut butter spread.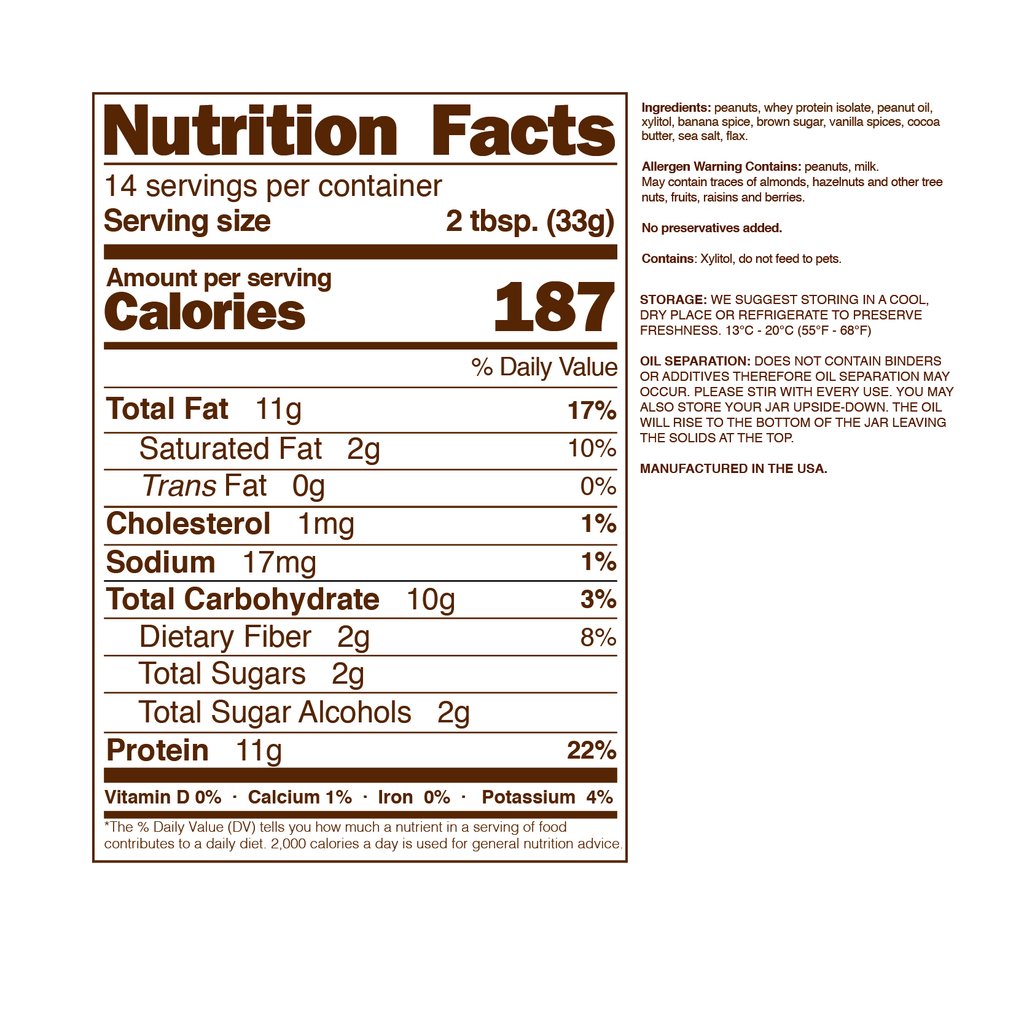 More items you might like
Loading...