ONE Bar White Chocolate Truffle - 12 Bars *Best by date 12/20
Item #: IS298
UPC: 788434105132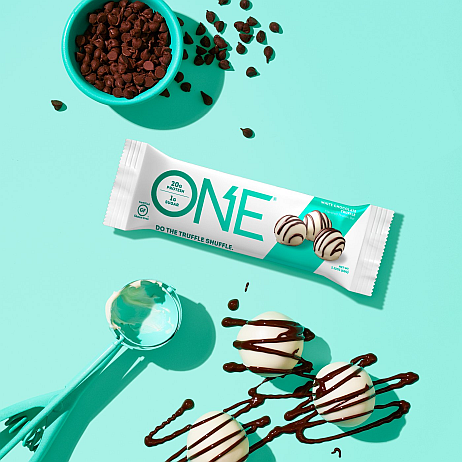 20G PROTEIN. 1G SUGAR.
DO THE TRUFFLE SHUFFLE.
Let's face it: you deserve the best in life. And the delicate, decadent taste of a truffle is just the thing. Combined with white chocolate, this low carb nutrition bar will have you saying oui, oui, si vous plait. Not enough to get you happy dancing? How about this: with 20 grams of protein and just 1 gram of sugar it's perfect for pre-gym, pre-work or post anything. So go ahead. Treat yourself to this white chocolate protein bar today.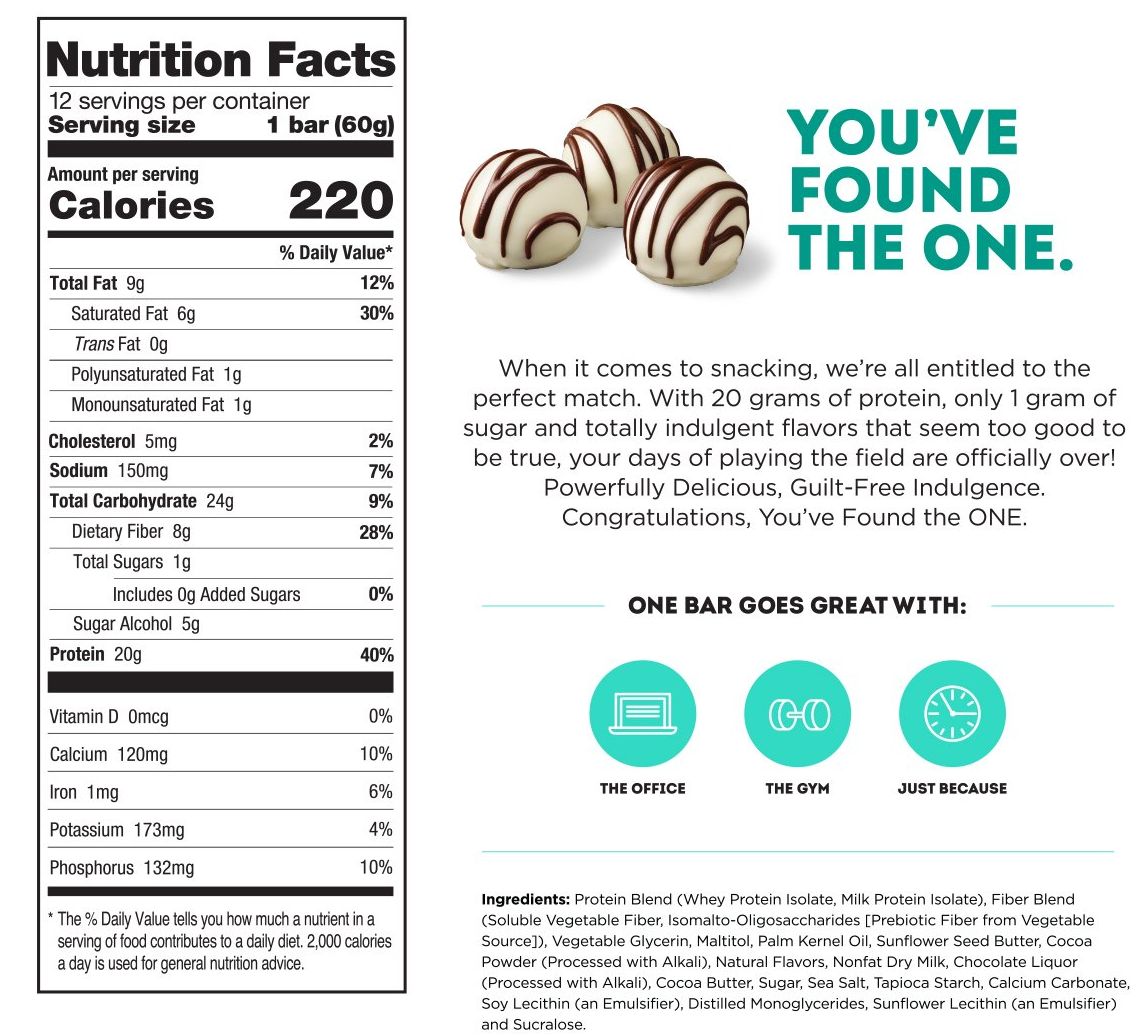 More items you might like
Loading...