Redline Xtreme Rtd 8 oz Cotton Candy - 24 Btls
Item #: PD511
UPC: 610764120441
20% Off Special Offer
Out of Stock
VPX Redline Xtreme® is one of the most powerful and fast-acting, ready-to-drink (RTD) energy products we've ever tested. With Redline Xtreme®, VPX has developed a unique blend of mental and physical energy factors that go beyond original Redline® to boost energy and intensity for whatever your day has in store.
You won't get a sugar-induced energy crash, nor will you suffer the harsh comedowns so prevalent with other, overly caffeinated products. That's because Redline Xtreme®'s ingredients work with, instead of against, your body's natural energy-producing mechanisms. If you're looking for a big-time energy boost that lets you be productive and focused, Redline Xtreme® is the perfect drink for you!
RECOMMENDED USE:
Shake well before and during use. Begin use with 1/2 bottle (4 oz.) of Redline Xtreme® to assess tolerance. Never exceed more than one bottle daily. Use the gauge on the bottle to adjust your dose as a pre- and/or intra-workout drink.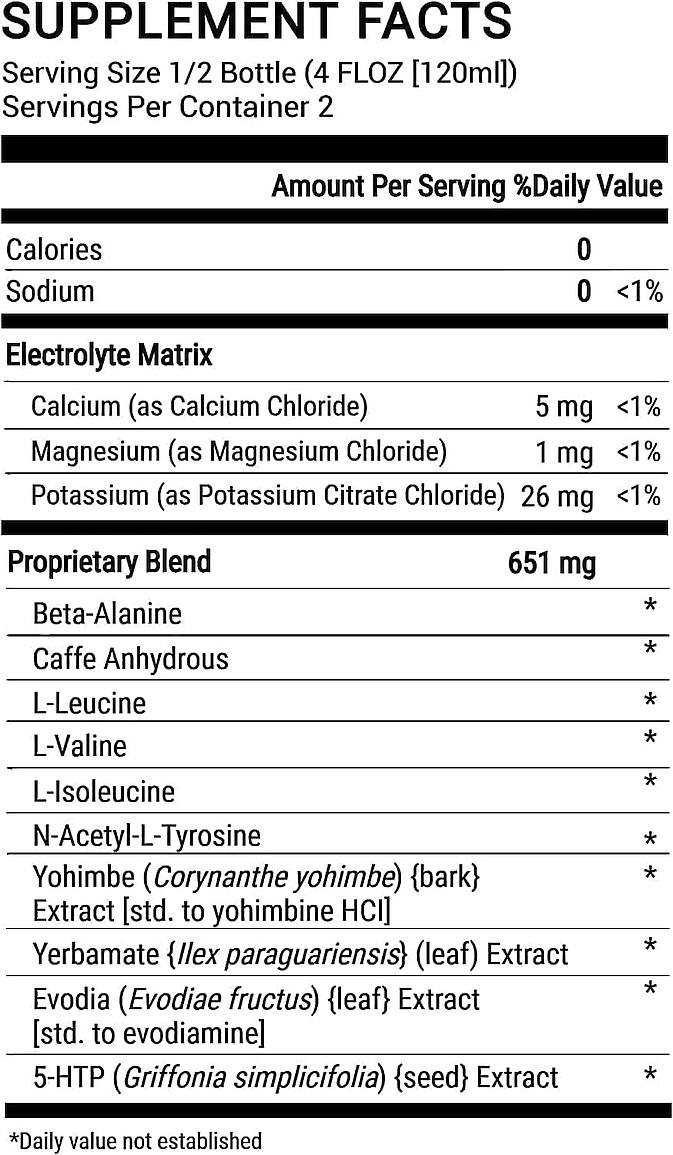 Warning
Do not use this product if you are pregnant or nursing. Do not consume this product if you are taking any prescription drug and/or have any medical condition. The user of this product assumes all liability if this product is used in a manner not consistent with label guidelines. This product contains caffeine and should not be used with any other caffeine-containing products. This product is intended for use by healthy individuals only.
Too much caffeine may cause nervousness, irritability, sleeplessness, and, occasionally, rapid heartbeat. Not recommended for use by children under 18 years of age.
Disclosure:
These statements have not been evaluated by the Food and Drug Administration. This product is not intended to diagnose, treat, cure, or prevent any disease.
© 2019 Vital Pharmaceuticals, Inc. All Rights Reserved.
More items you might like
Loading...