Diesel Nutrition Diesel Test Hardcore - 128 Tab
Item #: DS123
UPC: 857648001247
20% Off w/code DPS10
Out of Stock
With DIESEL TEST Hardcore you will experience increased free testosterone levels, a huge jump in libido (sex drive), see increased semen volume and experience monster erections on demand BUT more importantly you will get strong as hell with increased muscle hardness, power gains, lean muscle mass gains and experience faster recovery! There are tons of herbal test boosters out there but we can assure you that nothing surpasses DIESEL TEST Hardcore in effectiveness!
DIESEL TEST Hardcore is the most complete herbal test booster available. Some herbal test boosters increase libido with no effect on test levels. Some increase free testosterone or total testosterone but not both and have no effect on reducing bad estrogen, cortisol or prolactin.
With this new "red bottle"formula, DIESEL TEST Hardcore hits harder and the Nitric Oxide effects are stronger than most products sold primarily as NO boosters at a price equal to or higher than DIESEL TEST Hardcore and those NO products have no effect on anything besides pumps.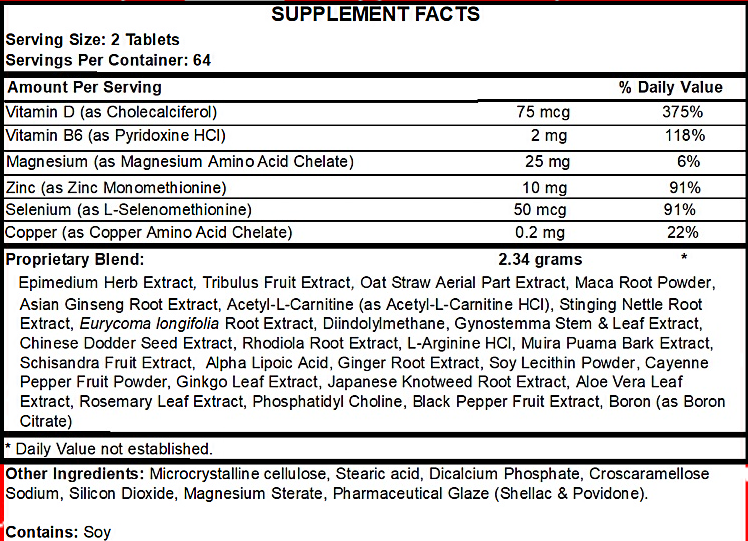 More items you might like
Loading...