Met-Rx Protein Plus Bars Choc Roasted Peanut - 9 Bars (3 or more boxes $8.79 w/DPS10 code) *Best by date 10/20
Item #: ME1135
UPC: 786560557122
25% Off w/code DPS10
Quantity Discounts: Order More & Save!
Order 3 or more for $10.99 each
PRODUCT HIGHLIGHTS
MET-Rx Protein Plus bars contain the exclusive METAMYOSYN® protein formula and a rich taste, perfect for supporting muscle and an active lifestyle.

32 grams of protein featuring METAMYOSYN®
2 grams of sugar
Naturally flavored
Contains a significant source of Vitamin A, Vitamin C, and Zinc to Support Immune Health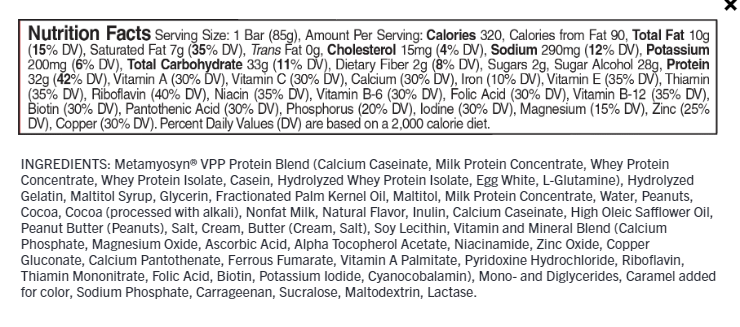 More items you might like
Loading...